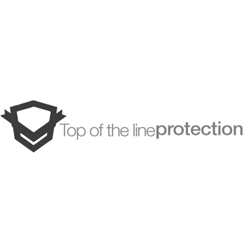 (PRWEB) May 07, 2014
David McClure is proud to announce the creation and launch of his new website venture, http://www.TopOfTheLineProtection.com. The website offers a wide variety of security products with a specific focus on products that customers can use to protect themselves and their homes. McClure was inspired by his desire to provide people with the items that they would need to protect themselves, their families, and their possessions. He wants everyone to feel secure when they're alone in their own home and when they are out in public.
There are many excellent personal protection products featured within the merchandise of TopOfTheLineProtection.com. The website carries items including a spy camera disguised as a pen, a picture frame that records audio and video information, realistic looking fake security cameras, and much more. In the future, McClure is considering the addition of life saving devices like carbon monoxide alarms. He plans to continue to update the items on his website as technology improves or more innovative items become available. By regularly changing the products on his website, McClure hopes to provide customers with great new products to protect their family and their home.
Customer service is of the utmost importance to McClure in regards to every transaction made on TopOfTheLineProtection.com. He wants to ensure that customers have a positive experience each time that they use the website by providing them with great information and quality products. He wants to make sure that he is only offering the most innovative and useful items for personal and home security.
To complement the main website, McClure is also launching a blog located at http://www.ProtectionEquipmentBlog.com. The blog will feature some of the products within the site and explain their uses and what kind of safety they can offer. McClure plans to show how the products work and give advice and direction to people about how to use them and how to do so responsibly.
About the Company:
TopOfTheLineProtection.com, a division of Risk On Enterprises, LLC, is owned and operated by Web entrepreneur David McClure.
David McClure
http://www.TopOfTheLineProtection.com
(386) 956-3613
iePlexus, Inc.
http://www.iePlexus.com