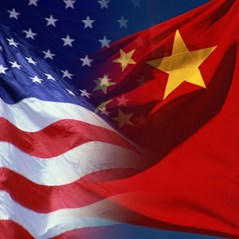 According to the United States Census Bureau, the China-US bilateral trade was worth more than $500 billion in 2013
Long Beach, CA (PRWEB) February 10, 2014
The 2014 edition of the China-US Business Summit is going to be held from April 21 through May 3. Similar to previous years, this year's summit will also be held across various US cities. In its fifth year now, the event will be organized in Boston, New York, Los Angeles and Seattle. More than hundred qualified Chinese Investors and Business Executives are expected to take part in the event.
The official signing ceremony was completed on January 24, 2014 and signified the culmination of work for the past year and launches this exciting and important event.
According to the United States Census Bureau, the China-US bilateral trade was worth more than $500 billion in 2013 (China is the third largest trading partner of the US). As the burgeoning trade and the tremendous success of the China-US Business Summit proves, the US is a hot destination for Chinese entrepreneurs who are looking for investment opportunities.
More than a hundred qualified Chinese investors are expected to take part and 75 percent of them are returning visitors. The China-US Business Summit is co-hosted by the Minority Business Development Agency and the U.S Department of Commerce. The Office of Business and Economic Development (California) and the International Trade Administration have also joined as partners.
Added to the Summit this year is the addition of trips to Seattle and Boston. While at Boston the Summit Chinese Executive participants will be participating in Executive training seminars held at Harvard University.
The China-US Business Summit is a wonderful opportunity for US businessess or anyone looking for investments from China, partnerships with Chinese companies, or those who want to stretch their ambitions and business visions beyond US shores.
The group will be flying to Boston from Beijing on April 21, where the members will visit Harvard University for executive training. After Boston, the group will head to New York for a business tour and will fly to Los Angeles on April 26. The major business events will begin at the Millennium Biltmore Hotel in Los Angeles on April 27 with a banquet and networking session. On May 1, the group will fly to Seattle for project negotiation meetings and a business tour, before finally flying back to Beijing on the May 3.
Project presentations, booth displays and forums will be held on April 28 at the Millennium Hotel so that US sponsors can present their business proposals to the Chinese investors. The organizers will also be providing matchmaking services, where they will find qualified targets for US sponsors.
Attending trade shows in China can be expensive, so the China-US Business Summit is a good forum for US businesses to reach out to Chinese investors at a reduced cost. All returning sponsors will get 20 percent off on fees and will also get priority in the speech order.
Those who register early (until February 20) will also save 10 to 15 percent on the registration fees.
About the China-US Business Summit
The China-US Business Summit is a bilateral meeting for cooperation and communication between small and mid-sized American businesses located in China and the US. It is an annual affair and four summits have been held to date. This fifth summit is slated to be held between April 21 and May 3, in Boston, New York, Los Angeles and Seattle. For more information on the summit, please visit the website China-US Business Summit at http://www.chinaussummit.org/.