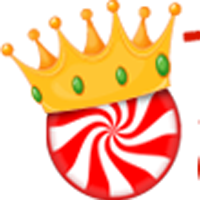 There is no better way to celebrate Valentine's Day than with candy
Mount Laurel, NJ (PRWEB) January 28, 2014
Royal Candy, a leader in online candy sales is headquartered in Mount Laurel, NJ and serves sweets lovers throughout the US and Canada. As in past years, Royal has a huge selection of Valentine's Day themed candy and to make things sweeter is offering a 15% off discount with the code "bemine".
Cupids everywhere are again expected to choose candy as their favorite arrow this Valentine's Day. According to the National Retail Federation, more than half of those surveyed last Valentine's Day said they bought candy as a gift. The total spent on candy in 2013 was estimated at an amazing $1.6 billion.
As usual, chocolate is the candy of choice representing 75% of the candy purchased each Valentine's Day. Whether chocolate is chosen because it has been believed to be a natural aphrodisiac throughout history or because of the recently discovered health benefits, chocolate seems to bring happiness to all those who consume it.
Unlike other holidays, 60% of all Valentine's spending occurs in the five days leading up to and including the holiday. That means we're in the prime Valentine's shopping period right now.
Chocolate doesn't get all the love though. Other favorites still cherished by our sweethearts' include Necco's Conversation Hearts which have been produced since the 1860's and are now made at the rate of 8 billion per year.
"Whether heeding Shakespeare's words from Hamlet "Sweets to the Sweet" or following our own "need", there is no better way to celebrate Valentine's Day than with candy" said Mike Dougherty, Sales Manager for Royal Enterprises.
Royal's Valentine's Day selection includes Just Born Heart Peeps, Jelly Belly hearts and lips, Niagara chocolate foiled hearts, Valentine's themed Pez, and much more.
Visit here to view Royal Candy Company's full selection of Valentine's Day candy.
About Royal Candy Company
Royal Candy Company of Mount Laurel, NJ has been delighting customers since 1990 with its stellar customer service and by selling only the highest quality candy at the lowest prices. Offering a wide selection of bulk candy, chocolates, wrapped and unwrapped candy, novelty candy, candies by the color, sugar free candy and more, ensures Royal can satisfy almost any sweet tooth throughout the continental US and Canada.
To learn more visit Royal Candy Company's website.