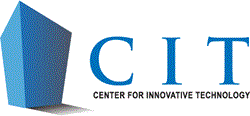 Herndon, VA (PRWEB) February 20, 2014
The Center for Innovative Technology announced today updates to the Commonwealth Research and Technology Strategic Roadmap, a comprehensive and ongoing evaluation of the Commonwealth's research initiatives that identifies strategic technology priorities throughout Virginia, including its universities, federal labs and other institutions. The most recent Roadmap updates include refreshed profiles for Virginia Commonwealth University (VCU) and SRI Shenandoah Valley (SRI SV).
VCU's research strengths include translational science, cancer, neurosciences, traumatic brain injury and rehabilitation, engineering for healthcare and life sciences, along with an interdisciplinary approach to research. VCU also focuses on innovation and entrepreneurship, such as through the new VCU Venture Creation University, dubbed VCU Squared, which enhances the culture of entrepreneurship at the university and harnesses the talent of students, alumni, and the research community.
"Higher education plays a critical role in research, economic development, inventions and moving our technologies to market," VCU President Michael Rao, Ph.D., said. "At VCU, we are well positioned with a full spectrum of expertise, from the arts to business to the health sciences, to support the collaborative and high-tech environment that fosters inventive thinking and helps elevate the entire region. Our work emphasizes the opportunity to translate research, bringing creative solutions to the bedside and to communities that make a positive difference in people's lives."
SRI SV, formerly known as the SRI Center for Advanced Drug Research (SRI CADRE), is a life science-focused research center that advances the productivity of the pharmaceutical industry, as well as government agencies and foundations. SRI SV is helping the nation develop life-saving treatments for major health challenges, such as biomarkers, cancer, and infectious diseases, neglected and rare diseases such as dengue fever, and new ways to neutralize biothreats. SRI SV plans to engage increasingly in technology commercialization, partnering with large pharmaceutical and technology companies for research and development activities.
Virginia Secretary of Technology Karen Jackson said, "The Roadmap is a great way for us to identify Virginia's research strengths and strategic opportunities. The ongoing work at these two organizations demonstrates some of the exciting possibilities for research and technology development and commercialization."
The Roadmap was created by the Virginia Assembly in 2011 and first published in October 2011. It is a comprehensive planning tool used to identify research areas worthy of economic development and institutional focus in Virginia; industry sectors identified in the Roadmap are considered commercially promising and are expected to drive economic growth across the state. In addition, they guide and prioritize Commonwealth investments in research, such as those by the Commonwealth Research Commercialization Fund (CRCF). CRCF was appropriated $4.8 million for FY2014.
About the Center for Innovative Technology, http://www.cit.org
Since 1985, CIT, a nonprofit corporation, has been Virginia's primary driver of innovation and entrepreneurship. CIT accelerates the next generation of technology and technology companies through commercialization, capital formation, market development and revenue generation services. To facilitate national innovation leadership and accelerate the rate of technology adoption, CIT creates partnerships between innovative technology start-up companies and advanced technology consumers. CIT's CAGE Code is 1UP71. To learn more, please visit http://www.cit.org. Follow CIT on Twitter @CITorg and add the Center for Innovative Technology on LinkedIn and Facebook.