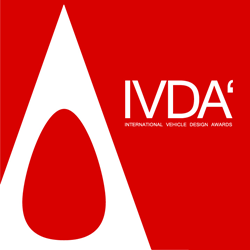 The best vehicle designs will be highlighted.
Como, Italy (PRWEB) February 04, 2014
The 4th A' International Vehicle Design Awards (IVDA) is now officially launched. Vehicle companies, automobile manufacturers, yacht designers and bicycle makers worldwide are invited to enter their latest products and concepts.
The International Vehicle Design Awards is the only neutral, independent international design competition for all type of vehicle design where entries are peer-reviewed and blind-judged by an experienced 50-person jury panel. The International Vehicle Design Competition is open to entries of automobiles, yachts, airplanes, and any other type of vehicle which demonstrate excellent design qualifications. The accolades recognize outstanding vehicle design and draws attention to the fundamental importance of design quality in the transportation industry.
Entries to the International Vehicle Design Awards should especially be vehicle designs or concepts. However, vehicle interiors, future mobility technologies, integrated vehicle technologies (such as navigation or entertainment devices), engines, branding and campaigns related to vehicle and transportation industries will also be considered. The vehicle design awards were especially designed in a way to attract both vehicle manufacturers and designers; while awarded companies will be able to market their best vehicle designs to international audiences, awarded designers will have the opportunity to meet the vehicle industry giants in the A' Design Awards' gala-night.
The International Vehicle Design Awards is a great way for vehicle manufacturers and designers to showcase their latest technological advancements and creativity in vehicle design. Laureates of the International Vehicle Design Competition will be given a special recognition and marketing package in order to reach tens of thousands of publications worldwide; each entry will be translated to more than twenty languages, and will be eligible for a complimentary press release preparation and distribution service. Winners will also receive the unique trophy, the design excellence certificate, the annual yearbook as well as invitation to gala-night and exhibition in Italy.
Applications to the International Vehicle Design Awards shall be completed before February 28, 2014. Results of the competition will be announced on April 15, 2014. Entries to the vehicle design accolades must be made online at http://www.adesignaward.com.
About the International Vehicle Design Awards
The A' International Vehicle Design Competition offers an important international platform for both aspiring designers and established companies to have their creative achievements reach an international audience of design oriented buyers, manufacturers and press members. The A' International Vehicle Design Accolades are especially important to provide professional recognition for vehicle designers worldwide, and to act as a solid incentive for designers and worldwide manufacturers to come up with better vehicle designs. Discover the A' Design Awards at http://www.designaward.com.