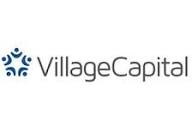 Louisville, KY (PRWEB) October 07, 2014
Today Village Capital announced the 12 startups for its second annual U.S. Agriculture Accelerator Program. As the premier accelerator for high-potential agriculture and ag-tech enterprises, VilCap USA: Agriculture 2014 supports early-stage ventures that increase agricultural resource efficiency. Ultimately, this program will stimulate the U.S. economy by finding business solutions to major challenges facing low-wealth Americans.
VilCap USA: Agriculture 2014 consists of three intensive, skills-based workshops in Louisville. Entrepreneurs will assess one another through Village Capital's peer-review process, as well as receive coaching and mentoring from leading higher education experts at VentureWell, top local entrepreneurs, investors, potential customers, and industry experts. At the end of the program, the two businesses ranked highest by their peers will receive each $50,000 investment from Village Capital and Radicle Capital. The agriculture cohort is part of the SOURCE Initiative, a nationwide partnership between Village Capital, The Hitachi Foundation, and Investors' Circle that connects entrepreneurs with the investment capital, mentoring, and support needed to grow their businesses.
The ventures participating in the program are:
Agralogics - Provides a context-enriched collaboration platform, which enables anyone consuming food data to easily access and share information.
Agribotix - Makes actionable intelligence for agriculture using drones.
Apitronics - Software/hardware platform empowers growers to gather real-time in-the-field data and makes it accessible anywhere.
Automate Hydroponics - Personal hydroponic gardening systems targeted to home gardeners.
E-Mow LLC - Creates pelletized agricultural products directly from standing crops with no fossil fuel.
FIN GOURMET - Makes healthy, ready-to-eat foods using Kentucky wild-caught Asian Carp as well as locally-sourced fresh ingredients.
Henlight - Provides compact solar powered LED lighting units designed for use in pasture-based egg production.
IUNU - Designs energy efficient plasma lights and management solutions to make indoor farming profitable and environment friendly.
reNature Inc. - Bioreactor technology processes food waste into fertilizer
TekWear - Apps and software designed for wearable devices targeted for agriculture uses.
TerraViva - Developing microbial biostimulants that enhance plant growth in the face of increasing abiotic stress.
Wildsense, LLC - Provides product for wireless underground soil moisture sensors and soil moisture information for irrigation management.
The three-month program is the 28th such program launched by Village Capital worldwide, and its unique peer-selection model has been validated through 400 ventures across seven countries. Due to the great success of last year's Village Capital program, the 2014-2015 agriculture cohort makes Louisville a second-time featured city for agriculture businesses. The program receives further support from the Rockefeller Foundation and also a powerful network of Kentucky-based mentors and advisors.
Additional information about the program can be found at: http://www.vilcap.com/portfolio/vilcap-usa-agriculture-2014
About Village Capital
Village Capital provides entrepreneurs with the opportunity to solve the world's most pressing problems through an effective three-step process, which includes: (1) recruiting cohorts of entrepreneurs centered on a "problem-based approach" that meets customers' real needs; (2) investing in enterprises through peer-selection where entrepreneurs themselves decided who receives pre-committed investment capital in their cohort; and (3) enabling enterprise growth through a performance-focused business assistance approach. Since 2009, Village Capital has supported over 400 companies across the U.S., Europe, East Africa, India, China, and Brazil, solving major problems in financial access, energy, agriculture, education, and health. To date, graduate enterprises have created 6,000 jobs, raised more than $100 million in follow-on funding, and served 6 million customers worldwide.
About Blue Sky Network
Blue Sky Network believes it can create opportunities for people to realize their own potential and improve the quality of their own lives. When people take the initiative to make life better for themselves, they can share the benefits with their families, become more active in their communities, and be a more positive force in society.
As a venture philanthropy organization, we support market-based approaches with the potential for large-scale, catalytic impact. Regardless of the sector, we invest in organizations that have the potential to embody innovation, scale, and sustainability or help bring them about within their industry. Our mission is to encourage individuals and communities to imagine and work toward a world with a higher quality of life, education, and economic and technological development. We focus our efforts where we have direct experience and can have the greatest impact - in emerging markets and our local community.
We believe productivity requires dependability, and ultimately, connectivity. The ultimate outcome we strive for is individual participation that can catalyze economic and social advancement on a global scale and leads to greater connectivity within our communities. We execute on our mission by partnering with organizations that have similar vision and the ability to have an exponential impact.
About Radicle Capital
Radicle Capital can be found at the very intersection of business expertise and social responsibility. The firm was established with the purpose of helping companies, organizations, and funds that foster the ideals of generating a social and environmental impact. These young, emerging ventures may range from farm-to-table food producers, to eco-friendly product suppliers, to any number of environmentally friendly and socially responsible entrepreneurial startups. Prospects can be rooted local to Radicle Capital in Louisville, Kentucky, or in states across the nation, and even globally. It is the idea of Radicle Capital that prospects be primed to grow even larger by way of their owners' dedication to doing well by doing good. By making responsible investment decisions, funding the brilliance of its own local community, and reaching across borders around the globe, Radicle Capital hopes to develop a greater, more global community and appreciation of resources by germinating the world's seedlings in business.
About Venture Well
VentureWell was founded in 1995 as the National Collegiate Inventors and Innovators Alliance (NCIIA) and rebranded in 2014 to underscore its impact as an education network that cultivates revolutionary ideas and promising inventions. A not-for-profit organization reaching more than 200 universities, VentureWell is the leader in funding, training, coaching and early investment that brings student innovations to market. Inventions created by VentureWell grantees are reaching millions of people in more than 50 countries and helping to solve some of our greatest 21st century challenges. Visit http://www.venturewell.org to learn how we inspire students, faculty and investors to transform game-changing ideas into solutions for people and the planet.
About the SOURCE Initiative
Solutions from Our Country's Entrepreneurs (SOURCE) is a first-of-its-kind partnership between The Hitachi Foundation, Investors' Circle, and Village Capital, with additional support from The Rockefeller Foundation and the Sorenson Global Impact Investing Center. SOURCE discovers entrepreneurs creating business solutions to social issues affecting low-wealth Americans and links them with the investment capital and mentoring needed to grow their businesses. All of the entrepreneurs in the cohort are also eligible to receive investment through the Investors' Circle network.
Press Inquiries:
Kate Yoo McCrery, Global Communications Manager at Village Capital, kate(at)vilcap(dot)com