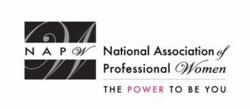 My skills and areas of expertise include sales, vinyl, outdoor structures and home improvement.
Garden City, NY (PRWEB) March 11, 2014
NAPW honors Annette Geis as a 2013/2014 Professional Woman of the Year for leadership in home improvement with this prestigious distinction. As the largest, most-recognized organization of women in the country, spanning virtually every industry and profession, the National Association of Professional Women is a vibrant networking community with over 600,000 members and nearly 400 Local Chapters.
"My skills and areas of expertise include sales, vinyl, outdoor structures and home improvement," says Ms. Geis. Since launching her outdoor furniture company Vinyl Outdoor Products, Inc. in August 2012, Ms. Geis has been utilizing her expansive background in home improvement to offer her customers the most comprehensive, up-to-date knowledge of outdoor vinyl and aluminum products in the industry.
As president, Ms. Geis smoothly manages all operations of the business from walking customers through the company's stunning showroom of featured furniture to providing valuable insight on every aspect of customers' purchases. By offering highly sustainable vinyl fencing, decking, railing and outdoor furniture products, Ms. Geis' company helps customers save countless amounts in repairs and maintenance that differ from less durable wood and iron products on the market. Ms. Geis' unique expertise and sharp eye for decorative outdoor solutions are responsible for the beautification of countless homes and the satisfaction of many happy customers.
Ms. Geis' current focus is on the expansion of her business, which she hopes to accomplish through the growth of online sales and innovative product lines offered by her company. Her position with Vinyl Outdoor Products, Inc. fully utilizes the dedication for success that has earned Ms. Geis this recognition from the NAPW, honoring her as a peer of women who have already established themselves as leaders in their professions.
NAPW provides an exclusive, highly advanced networking forum to successful women executives, professionals and entrepreneurs where they can aspire, connect, learn and achieve.