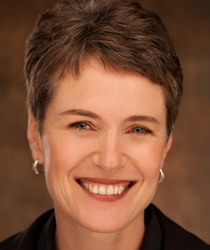 "Wonderfully engaging, perceptive, and wise..." -- William Ury, co-author of Getting to Yes
Salt Lake City, Utah (PRWEB) July 01, 2014
At the July 6 Wanderlust Speakeasy, Naropa University has assembled a distinguished series of thought leaders to present on some of the most pressing problems for today's leaders. These include:

Diane Musho Hamilton, "Turn into the Skid: New Conflict Skills for Leaders."
Jerry Colonna, "Being Fierce: The Five Challenges of Leadership."
Susan Skjei, "Joining Head, Heart and Hands: The Power of Authentic Leadership at Work."
At the Wanderlust Speakeasy, Diane will present five core messages from her first book, Everything Is Workable: A Zen Approach to Conflict Resolution, Diane distills years of experience as a professional mediator and a meditator into an empowering skill set for engaging and resolving conflict with wisdom and compassion.
Diane, who is a long-time practitioner of meditation, and a Zen priest says, "In spite of practicing meditation, mindfulness, or other spiritual disciplines, most people regularly experience conflict in their lives - and have to deal with it."
She suggests that for real success in both professional and personal life, everyone needs to develop conflict resolution skills and cultivate social intelligence through practice and awareness.
Everything Is Workable: A Zen Approach to Conflict Resolution (Shambhala Publications) is an exploration of conflict resolution as an evolving life and spiritual practice.
Naropa University's Authentic Leadership Program is a national model for personal and professional transformation, and draws upon the disciplines of contemplative practice, neuroscience, organizational learning, and complexity science. The goal of authentic leadership is to increase a leader's capacity – regardless of the sector or industry – for clarity, compassion, and performance at work and in life.
"Wanderlust gathers people around mindful living, and our events are designed to inspire and educate people looking to live well and be well," said Jeff Krasno, co-founder of Wanderlust.
# # #
Diane Musho Hamilton is an author, professional mediator, and master facilitator. She has practiced meditation for more than thirty years, and is a Zen priest and teacher in the White Plum Lineage. Hamilton lives in Utah, where she is the executive director of Two Arrows Zen, a center for Zen study and practice that she established in 2008 with her husband Michael Mugaku Zimmerman. In 2012 she co-founded Integral Facilitator®, certifying practitioners in a developmental approach to group facilitation. She is the author of Everything is Workable: A Zen Approach to Conflict Resolution (Shambhala Publications). http://www.dianemushohamilton.com
Jerry Colonna is a certified professional coach who draws on his wide variety of experiences to help clients design a more conscious life and improve their professional performance and satisfaction. Prior to his coaching career, Colonna was a venture capitalist focused on investing in early-stage technology related startups, and was also a partner with J.P. Morgan Partners. Colonna is a frequent speaker on topics ranging from leadership to entrepreneurship, and has been named in Forbes ASAP's list of the Best VCs and in Worth's 25 Most Generous Young Americans. http://www.themonsterinyourhead.com
Susan Skjei is an educator, coach and leadership consultant, helping her clients discover and enact the transformative changes they want to see in themselves and in their organizations. She founded and directs the Authentic Leadership program at Naropa University in Boulder, Colorado and is a founding member of the Authentic Leadership in Action (ALIA) Institute in Canada. Susan has been a student and teacher of Buddhism for over 30 years and consults internationally through her company SaneSystems.
About Naropa University (http://www.naropa.edu): Located in Boulder, Colorado, Naropa University is a private, liberal arts institution offering undergraduate and graduate degree programs. Celebrating its 40th Anniversary in 2014-15, Naropa University is a leader in contemplative education, an approach to learning and teaching that integrates Eastern wisdom studies with traditional Western scholarship.
About Wanderlust Festival (http://www.wanderlust.com/yoga-festivals): Wanderlust is a producer of large-scale lifestyle festival events focusing on yoga, music and wellness. The company encompasses Wanderlust Festival, the largest multi-day yoga and music festivals in the world. In 2014, Wanderlust will produce 15 events across the world centered around its core mission: creating community around mindful living.