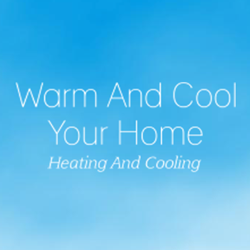 (PRWEB) June 25, 2014
Carlos Efigenio is proud to announce the creation and launch of his new website venture, http://www.WarmAndCoolYourHome.com. The website features many different heating and cooling options including space heaters, window air conditioners, patio heaters, evaporative air conditioners, and many more. Efigenio was inspired to start his website by his desire to provide customers with a way to heat or cool their home without worrying about high energy costs. He started his website to meet the online demand for alternative heating and cooling solutions.
There are many high quality heating and cooling systems featured within the merchandise of WarmAndCoolYourHome.com. The website offers several different types of heating and cooling solutions in many different price ranges so that customers are able to find an option that fits both their needs and their budget. Items available on the website include air conditioner heater combos, infrared portable heaters, Arctic King air conditioners, evaporative air conditioners, indoor space heaters, patio heaters, and much more. In the future, Efigenio is thinking about adding fans and other options that could be used for heating or cooling a home effectively.
Providing excellent customer service is of extreme importance to Efigenio regarding every purchase made on WarmAndCoolYourHome.com. He wants to make sure that customers have good experiences on his site by offering excellent information and quick responses to any customer questions. By providing great customer service, he hopes to encourage customers to return to the website to fulfill any other heating and cooling needs that they might have.
To complement the main website, Efigenio is also launching a blog located at http://www.TheHotAndColdBlog.com. The blog will provide information that relates to heating and cooling systems. Efigenio will be writing blogs that give more information about the products that are offered on the site and the ways that these can be used within a home to minimize energy costs. The goal of the blog is to provide customers with some extra information so that they can better utilize the products offered on the website.
About the Company:
WarmAndCoolYourHome.com is owned and operated by Web entrepreneur Carlos Efigenio.
****
Carlos Efigenio
http://www.WarmAndCoolYourHome.com
(714) 743-4820
iePlexus, Inc.
http://www.iePlexus.com