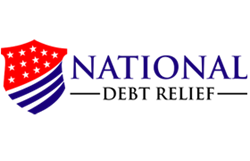 There are various ways to help the consumer increase their money.
Los Angeles-Long Beach, CA (PRWEB) February 14, 2014
The leading provider of debt settlement in the country, National Debt Relief, released an article on their website to share with consumers the 5 simple rules that will help them build their wealth. The article published on February 11, 2014 and titled "5 Rules When You Are Serious About Wealth Building" gave concrete rules that can be followed by anyone.
National Debt Relief mentioned how consumers naturally want to be rich. However, this is something that not everyone can have. The article explained that being rich can help finance a business or a vacation. It also be used to remove debt. It can be as simple as providing happiness and a stress free life. These reasons are mainly to help the consumers improve their lifestyle.
The debt relief company sincerely expressed how consumers deserve to be rich. With that, they shared these 5 simple rules that will help make it happen.
1. Always begin by setting goals. First and foremost, the article advised that consumers should start with a goal. This will help them stay motivated as they try to grow their personal net worth. It will help push them back on track when things become too difficult.
2. Know the different ways to increase wealth. The article explained that there are various ways to help the consumer increase their money. It can be done mostly through investments. The consumers should learn and understand the options so they can choose wisely.
3. Self educate. The third rule shared by the article is the educate themselves if they do not understand something. This is very important because a mistake can cost the consumer their investment. The article said that there is a risk involved and the consumer should know how to avoid it.
4. Monitor the money. The article also advised the consumer to track the progress of their investments. This is to help them see if it is growing according to plan or if they need to change their strategy. This will help the consumer stay patient as they watch their money grow slowly but surely.
5. Try not to be greedy. Lastly, the article advised the consumer to keep themselves from being too greedy. This means they should also know that there are other important things other than growing their money. The consumer should remember to give time for family and their personal well-being.
Consumers are encouraged to follow these rules to help themselves build their wealth. To read the whole article, click on this link: http://www.nationaldebtrelief.com/5-rules-serious-wealth-building/.
National Debt Relief have assisted thousands of consumers to achieve debt freedom through debt settlement. Their website is filled with informative pages and hundreds of articles that discuss issues about personal finances and debt. Visit their website or give them a call to get help for mounting debt.