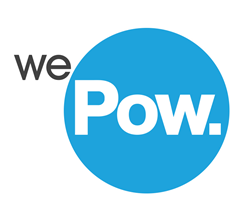 "Our self-serve model empowers all organizations, regardless of size, to save both time and resources while hiring top quality talent faster."
Sunnyvale, California (PRWEB) April 10, 2014
WePow, global recruitment communication provider, today announced the launch of their self-serve video interviewing platform. The new solution is a single platform providing small and mid-sized businesses with a more effective and cost-efficient means to screen and hire candidates. This launch positions WePow as the only video interviewing provider in the market serving small to large enterprise organizations.
"Recruiting should be an experience," said WePow CEO, Rodrigo Martinez. "It should engage and inspire candidates. The traditional phone screen has become a legacy way of screening and interviewing candidates. We've built technology that humanizes recruitment; one that brings candidates eye-to-eye with an organization before they even step foot through a company's door. Our self-serve model empowers all organizations, regardless of size, to save both time and resources while hiring top quality talent faster."
WePow's self-serve version of their video interviewing platform provides small and mid-sized businesses the ability to pay monthly and take their recruitment efforts mobile. WePow is offering 3 self-serve plans to fit any organization's recruitment needs, FREE, LITE, and PRO. These solutions include the following features:

Monthly billing
Social sharing capability to expand candidate reach
Customized email & welcome videos
Enterprise level security
World-class customer support
Mobile app for recruiters, hiring managers, and candidates
Recruiter and hiring manager evaluation forms
Global recruiting capabilities with multiple language options
"We are extremely proud to launch our free and self-serve video interviewing technology, giving companies of all sizes and industries a more efficient and cost-effective means to hire top talent. Small and mid-sized businesses will now have a means to stay competitive in today's labor market," Martinez continued, "as they grow they can upgrade to an Enterprise plan and tap into WePow's extensive brand and communication expertise at any time."
Because WePow's self-serve solution is accessed via web and mobile it is especially effective for organizations with hiring needs distributed across many locations. No matter the time zone, or the device they use, the video interviewing technology is accessible to them.
About WePow
WePow, a leading provider of talent acquisition technology, powers the communication between recruiters and candidates through its branded pre-recorded and live video-interviewing platform. WePow's recruitment communication solutions help some of the best companies in the world make their recruitment process more efficient and effective. WePow is one of the largest and fastest-growing video recruitment solution providers serving clients in North America, Latin America, Asia and Europe, including adidas, Genentech, Deloitte and Walmart.
To learn more about how WePow can help your organization, visit http://wepow.com or request a free demo of WePow's award winning video interviewing platform.
Media Relations
media(at)wepow(dot)com
+1.650.469.3769