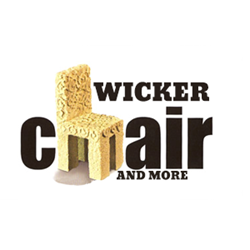 (PRWEB) January 09, 2014
Patricia Kopyshenski is proud to announce the creation and launch of her new website venture, http://www.WickerChairsAndMore.com. The website offers a wide variety of wicker furniture including dining sets, rocking chairs, and tables, as well as other furnishings such as pillows and rugs. Kopyshenski had a great interest in wicker furniture and wanted to offer likeminded people a website where they could find the wicker furniture and other furnishings that would work perfectly in their homes.
There are many excellent products featured within the merchandise of WickerChairsAndMore.com. Some of the top brands in the industry -- such as Lexington -- are offered in the online store, so that customers can be certain that the products that they are purchasing from the website are of the highest quality. In the future, Kopyshenski intends to further expand the product lines offered on the website. By periodically updating the merchandise available on the site, she hopes to encourage customers to keep coming back to the website to check out what new items have been added.
Customer service is of the utmost importance to Kopyshenski regarding each and every transaction made on WickerChairsAndMore.com. The website has also been designed to ensure a positive customer experience for anyone who visits.
To complement the main website, Kopyshenski is also launching a blog located at http://www.WickerAndMoreBlog.com. The blog will feature topics related to the different products that are prominently featured in the online store and how they relate to relaxing, enjoying the fresh outdoor air, and having some refreshment between work and home life. Part of the purpose of the blog is to allow Kopyshenski to help guide her customers towards making informed decisions when purchasing products from the website.
About the Company:
WickerChairsAndMore.com -- a division of PMK Venture, Inc. -- is owned and operated by Web entrepreneur Patricia Kopyshenski.
****
Patricia Kopyshenski
http://www.WickerChairsAndMore.com
(780) 532-5910
iePlexus, Inc.
http://www.iePlexus.com