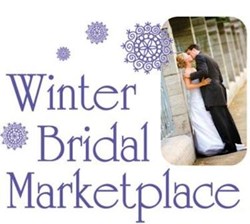 Unique Mountain Top Venues in the Shenandoah Valley
Winchester, VA (PRWEB) January 15, 2014
2014 sees the growth of wedding destinations continue to expand from the Caribbean Islands to the United States. With three international airports within one hour of each other, Virginia's Shenandoah Valley and West Virginia's Blue Ridge Mountains are an easy road trip for visitors attending a wedding in the valley.
Virginia and West Virginia are seeing prime wedding venues and resorts opening up on a yearly basis. The Blue Ridge Winter Marketplace Bridal Show offers brides the opportunity to meet face to face with these venues as well as have a one-stop-shop experience to select photographers, honeymoon specialists, beauty and wellness experts, and more.
Since budgets vary from one couple to the next, Blue Ridge Bride's Winter show presents fourteen venues. This includes the Omni luxury resort, 'The Homestead', in Hot Springs, Virginia. Absolute luxury surrounded by the natural beauty of the Allegheny Mountains, the Homestead offers brides timeless elegance. Brides can pick from a magnificent ballroom to the intimate Tower Suite to an outdoor setting amid a breathtaking landscape.
A second luxury resort is the Hillbrook Inn and Spa in Charles Town, West Virginia. Situated on George Washington's first land purchase in 1750, this Harpers Ferry Bed and Breakfast evokes a warm, relaxing and inviting atmosphere for guests to enjoy. More than 30 sprawling acres divided among three separate properties provide a quiet retreat just one hour outside of Washington D.C. Local attractions include award-winning Virginia wineries, the Hollywood Casino at Charles Town Races, Summit Point Speedway and Harpers Ferry.
When one drives up Route 7 and passes thru Clarke and Frederick County, the small town of Berryville is the home of Historic Rosemont Manor 1811. The home of former Virginia Governor and Senator Harry Flood Byrd, Sr, this manor house has seen past presidents spend a country weekend away from Metropolitan DC. Known for its elegant teas, Rosemont offers one of the largest front porches in the South - a breathtaking photo-op for a bride and groom.
If the country quaintness suits your fancy, then Briar Patch Bed and Breakfast just outside of Middleburg allows the bride and groom to enjoy this famous small Virginia town. Blackthorne Inn and Restaurant is an Irish oasis in Virginia fox hunting country. The inn sits on 45 acres against the foot of the Blue Ridge Mountains. Shane O'Connor, owner, invites brides and grooms to relax and unwind in the cabins and cottages enjoying an evening of music in the Wolfe Tone's Irish Pub. For the small wedding desiring the best in culinary experiences, The Ashby Inn and Restaurant is a great choice for a small wedding setting of fifty or below in the village of Paris, Virginia.
It is often said all roads lead to Winchester, Virginia, home of Patsy Cline. The George Washington Grand Hotel, a Wyndham historic property, offers the bride and groom a small hotel setting. "Beautifully restored, the Half Note is one of my favorite spots at the hotel with it large jazz murals, saids Nancy Craun, owner and founder of Blue Ridge Bride."
If you want a mountain top view, then there are two options. Bryce Resort in Basye, Virginia offers a mountain top ceremony area only accessible by ski lift. Bryce has a beautiful lodge for the reception nestled in the mountains with vacation rentals of condos, villas, and cabins available for the wedding guests.
Harpers Ferry Adventure Center overlooks the Potomac River in Harpers Ferry, West Virginia. Home of watersports, ziplines, and segway nature tours, the center opens for tented weddings this year. Offering luxury and rustic cabin lodging, the outdoors bride will love this location.
Wrapping up the Shenandoah venues are the barns. The BRBS Winter Marketplace will showcase two rustic locations. The Yellow Barn at Shenandoah Caverns offers a unique setting with the American Flag as a back drop and the Diamond Cascade of the caverns as a photo opt for the bride and groom. Just outside of Charles Town, WV is the historic orchard farm, York Hill. This is a stone barn built into the hillside with a elegant farm house for the bride to use for dressing. Beautifully rustic, York Hill is this year's Best Kept Wedding Secret in the Shenandoah Valley,
The goal of the show is to give couples a fun interactive four hour event celebrating what it means to be a bride and groom. Not only will brides meet the venues owners and the wedding professionals, but there will be four hours of games, cooking demonstrations, culminating in a fashion show by Potomac Bridals of Hagerstown, Maryland.
"Blue Ridge Bridal Show is the only bridal show in the metropolitan area that courts the grooms. He gets his own contest and his own prizes. Once he completes the Grooms Honeymoon Roll the Dice Challenge, all the grooms get to celebrate with the beverage of their choice. It is pretty intense and fun to see the brides patting their grooms on the back encouraging them. Ultimately one groom wins a FREE honeymoon from Alpha Voyages of Winchester, Virginia" said Nancy Craun, owner and founder of Blue Ridge Bride. "The valley is like no other area with its own aura and heritage. One has to live here to understand why this region is a gem for the romantic couple. Between its historic past and the music that lives in its people past and present, the Shenandoah Valley offers a true wedding experience like no other," said Craun.
About BlueRidgeBride.com and GoBlueRidgeTravel.com
Opening their first bridal show in 2004, Blue Ridge Bridal Show, a division of Encore Event Partners showcased wedding venues and professionals who live and work in this region. In 2013, Blue Ridge Bride was launched to provide a targeted website for the bridal market wanting to be married in the Shenandoah Valley of Virginia and West Virginia.
In 2011, GoBlueRidgeTravel.com (GoBRT), also a division of Encore Event Partners was launched to be the only tri-state regional website showcasing the activities, events, and accommodations in the Blue Ridge Mountains and northern Shenandoah Valley. With a ten year relationship of marketing the region to brides for their wedding destinations, GoBRT is now reaching out to families branding the trademark 'GoBRT's Kids Bucket List' showcasing the experiences tots to teens should have prior to turning eighteen in the valley. Covering Virginia and West Virginia, Go Blue Ridge Travel's goal is to brand this 100 mile radius as a travel and wedding destination both nationally and internationally.
Contact: Nancy Craun Founder and President BlueRidgeBride.com GoBlueRidgeTravel.com Phone: 540.533.1853 Email: info(at)GoBlueRidgeTravel(dot)com and brb(at)BlueRidgeBridalShow(dot)com.