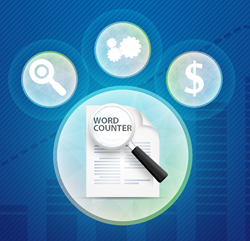 Get an estimate of your translation costs!
Sarasota, Florida (PRWEB) April 10, 2014
The service is now available free of charge from word-counter.isotranslations.com.
What are the uses of this service? The free Website and Document Counter will be used to determine the number of words in sites and uploaded documents.
With the service, customers can set an accurate budget when they want their document translated. Customers get two outputs; the exact number of words in the document/site and the actual cost of translating the document to any one language. The company has its pricing system making it more efficient and effective.
The advantage is that the service for free. It's also fast and easy to use, allowing users to check URLs and documents and is very secure.
Project Manager, Luminita V., says, "We were interested in helping our customers with a service that can be used planning stage. Having an estimate of the cost and the number of words helps customers set up a budget; it helps them compare our prices with other translation providers. Also, because it is so fast and so easy to use it helps them save time and become more efficient."
Does it accept all document formats? Yes!
The service gives information from TXT, DOC and PDF files. It also gives information on every page of a website or in a specific URL, meaning that users don't have to spend too much time converting documents from one format to the other, which saves time.
Users can send special reports via email in TXT, HTML and CVS formats that are included in the project planning. When the user gets the quotation, a sense of control and understanding develops.
About the Company
ISO Translations is a document and website translating company with their offices spread all over Europe and USA. They offer services in translation, DTP and software localization.
Contact us
For more information, get to us through;
Address: 4281 Express Lane, Suite L6581 Sarasota, FL 34238, USA
Telephone: +1-888-714-7687
Email: info(at)isotranslations(dot)com