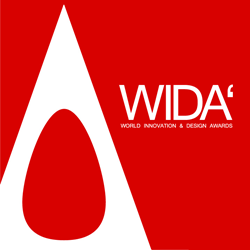 Innovative Product and Service Designs will be highlighted.
Como, Italy (PRWEB) February 20, 2014
The A' Design Award & Competition today issued a call for entries for its 2014 Annual World Innovation & Design Awards (WIDA), honoring the most innovative concepts, products and companies at the frontiers of science, engineering, design and technology.
The World Innovation & Design Awards are unique and highly valued because they are peer-reviewed and anonymously judged by an independent expert 50-person jury panel of established academics, experienced professionals and prominent press members. The International World Innovation & Design Awards honors brilliant technical ingenuity and superior aesthetics as well as the way that the technology and design are used together to create a positive impact for consumers and society.
World Innovation & Design Award winners will enjoy complimentary marketing & PR services and will receive two complimentary passes to attend the A' (A-Prime) Award Ceremony in Italy to celebrate the status of winning the accolades. Laureates will also be given the grand A' Design Prize which includes but not limited to the award trophy, the innovation excellence certificate and the yearbook of winners.
Entries to the World Innovation & Design Awards will be judged by criteria such as originality of innovation, depth of development, added functionality, competitive advantage creation, impact on society, practicality of application, measurability of benefits, sustainability, environment friendliness, efficiency, socio-economic & human factors, as well as overall design and aesthetics. Entries will be accepted as long as they are designed in the last 10 years.
Entries are open to all industries and verticals including but not limited to: Aerospace & Defense, Agriculture, Alternative Energy, Apparel & Textiles, Architecture, Construction & Building, Electrical, Energy & Oil, Engineering, Food & Food Safety, Gaming, Healthcare, Insurance, Leisure & Hospitality, Logistics & Shipping, Machinery, Manufacturing & Production, Maritime, Paper & Forest Products, Restaurants, Telecommunication, Toy and Transportation.
Entries can be made online till Friday, February 28, 2014 by 23.59 GMT+1, Results will be announced on April 15, 2014. Presentation guidelines and further details as well as award entry forms are available at http://www.adesignaward.com
About World Innovation & Design Awards
The World Innovation & Design Awards has been established by A' Design Awards to create incentives for businesses worldwide to come up with superior goods and services that are not just innovative or visually appealing but are also socially responsible. The A' Design Awards aims to push companies forward to create and develop better products & services for a brighter future. Learn more about the A' Awards at http://www.whatisadesignaward.com