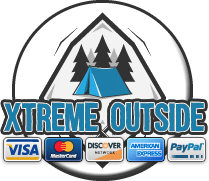 (PRWEB) April 09, 2014
Hugh Adams is proud to announce the creation and launch of his new website venture, http://www.XtremeOutside.com. The website offers a wide variety of camping products with a particular focus on products such as tents, lanterns, and binoculars. Adams has enjoyed camping over the years. He started his website with the hope that he could make the camping experience more comfortable for his customers by providing them with the tools that they needed to truly enjoy the experience. By providing high quality tents and lanterns, he will ensure that his customers stay comfortable and dry even in bad weather conditions.
There are many excellent camping products featured as part of the merchandise of XtremeOutside.com. The website carries items including Bushnell binoculars, Coleman lanterns, flashlights, dome tents, and much more. In the future, Adams plans to expand the product lines offered on his website in response to customer feedback. If a customer thinks that he should add a certain type of product to his site, he will look into finding that product and expanding his website in order to include it.
Providing a welcoming environment for customers who want to make purchases within XtremeOutside.com is of utmost importance to Adams. By adding products to meet customers' expectations and needs, he hopes to keep customers coming back to find those items that they want for their camping excursions. He hopes to provide customers with a satisfying purchasing experience by providing items that are both high quality and useful.
To complement the main website, Adams is also launching a blog located at http://www.OutdoorInventoryBlog.com. The blog will focus on topics related to camping and outdoor living in general. Adams will share his personal experiences with camping and the products available on the website. He plans to talk about the different qualities and features of the products that are available on the site in order to help customers make good purchasing decisions.
About the Company:
XtremeOutside.com, a division of HA Enterprises, LLC, is owned and operated by Web entrepreneur Hugh Adams.
****
Hugh Adams
http://www.XtremeOutside.com
(559) 896-8435
iePlexus, Inc.
http://www.iePlexus.com