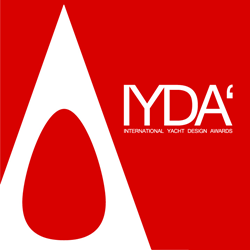 Best yacht designs will be given the A' Design Prize.
Como, Italy (PRWEB) February 19, 2014
Yacht Builders, Designers, Refit Yards and Marine Vessel Manufacturers worldwide are invited to enter their best yacht designs to the Annual International Yacht Design Awards (IYDA). Entries will be accepted for power, sail and luxury yachts as well as their refitting and interior designs.
The International Yacht Design Awards honors creative talents, excellent designers and outstanding yacht design and manufacturing companies from all countries by spotlighting the best yacht and boat designs worldwide. Now in its fourth edition, the coveted A' Design Awards have quickly become a symbol of pride and distinction for the yacht design industry professionals.
An international audience of designers, press members and industry leaders will come together to celebrate excellence in design at the A' Design Awards' Gala-Night and Award Ceremony in Italy where all laureates will be invited. In addition to the Gala-Night participation, award winners will be able to use the "Award Winning Design Logo" in their marketing and communication. Furthermore each laureate will receive the coveted A' Design Prize which includes the award trophy, design excellence certificate as well as marketing and PR for the winners.
Entries will be judged by an international jury panel of academics, professionals and press members. Entries to the International Yacht Design Awards can be made online at http://www.adesignaward.com by registering and uploading a presentation of the yacht designs before Friday, February 28, 2014 by 23.59 GMT+1, results will be announced on April 15, 2014.
About the International Yacht Design Awards
The A' International Yacht Design Awards aims to attract the attention of maritime media, design press and yacht enthusiasts worldwide to outstanding yacht designs that demonstrate excellent creative and innovation qualities as well as environmental sensitivity through global oceanic conservation and resource preservation measures. The A' Design Awards aims to create an incentive for worldwide yacht designers to come up with superior yacht designs that are not only aesthetically appealing but are also socially responsible, safer and environment friendly. Learn more about the A' Design Prize at http://www.whatisadesignaward.com.