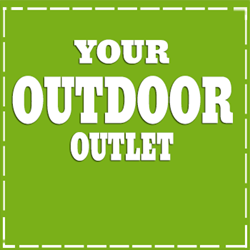 (PRWEB) January 17, 2014
Kurtis Newby is proud to announce the creation and launch of his new website venture, http://www.YourOutdoorOutlet.com. The website offers a large assortment of camping gear and other outdoor products. Camping and outdoor activities like hunting and fishing are things that Newby has always enjoyed; he grew up doing all of these activities, which has allowed him to develop an expertise regarding the products that are necessary to have the best outdoor experiences. This is what inspired him to develop his website, so that he can offer his potential customers the best possible products that will help them better enjoy their time outdoors.
There are many excellent quality products featured within the merchandise of YourOutdoorOutlet.com. Customers can browse through items such as sleeping bags, tents, and appropriate outdoor apparel, among many other products. In the future, Newby plans to further expand the product lines available on the website to include more hunting and fishing gear, as well as outdoor cooking products. By periodically updating the merchandise offered on the website, he hopes to encourage customers to keep coming back to check out what new items have been added.
Customer service is something of the utmost importance to Newby regarding each and every transaction made on YourOutdoorOutlet.com. He intends to respond to customer feedback as quickly as possible and wants to make sure that each customer's experience is a positive one.
To complement the main website, Newby is also launching a blog located at http://www.OutdoorOutletReview.com. The blog will feature topics related to the different products that are prominently featured in the online store. He will also be discussing different places and events that are directly related to outdoor activities. He intends to use the blog to help guide customers towards making informed decisions when purchasing products from the website.
About the Company:
YourOutdoorOutlet.com -- a division of Newby Enterprises, LLC -- is owned and operated by Web entrepreneur Kurtis Newby.
****
Kurtis Newby
http://www.YourOutdoorOutlet.com
(408) 623-7125
iePlexus, Inc.
http://www.iePlexus.com