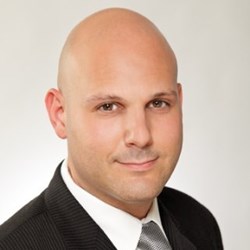 We wanted to do something completely different.
New York, NY (PRWEB) January 15, 2014
Inspired Review, LLC is a managed document review company founded by highly successful executive and recognized expert in the legal services industry Michael Dalewitz. The company had its official launch on January 1, 2014 after a successful soft launch in Fall of 2013. Inspired Review brings a novel approach to document review practices that sets new standards in the industry but with a new twist.
With offices in New York and New Jersey, Inspired Review has developed a unique methodology that redefines the standards of the legal industry. Providing managed document review, fixed first pass review, technology assisted review, eDiscovery placement, and legal staffing – with a twist. "We wanted to do something completely different," Dalewitz said. "I've been around document review for my entire legal career, and understand that the industry is perceived as being commoditized – that there are no real differentiators that set one group apart from another. This may have been true in the past, however, with Inspired Review, we have developed an approach that truly is unique and redefines the standards of the managed review industry."
With over 10 years of experience in managed review including the founding of Peak Discovery, Michael took what he had learned and wanted to provide clients with flexible pricing models, including fixed price per-document options combined with superior statistical models of Quality Control, Search, Sampling, and Validation. Presenting this option to clients means that Inspired Review can offer unrivaled cost control, aligned incentives, and maximized productivity. But streamlining the document review process isn't the only way that Inspired Review is making an impact in the industry. The twist is that Inspired Review wants to give back to the community and wants to help clients give back to the charities they hold close to the heart.
The company has made it a cornerstone of its business model to give back in the form of donating a percentage of its profits to a select group of charities, including The Boys & Girls Club, Make-a-Wish Foundation, and the American Cancer Society. "We were thinking about a way to give back to our community – a way to inspire our clients and our clients' charities, and the idea just hit us like a lightning bolt," said Dalewitz. "We realized that we wanted to be a company that makes helping others a priority. It's actually been a part of our business model since day one." By doing this, the Inspired Review team hopes to encourage other companies in the industry to follow their example, and make giving back to their communities an integral part of their business plan.
An official company launch party is scheduled for January 29 in New York City with special guest DJ Chef, the Food Network's Cutthroat Kitchen Champion. The team will continue celebrating its launch while attending LegalTech New York events in February.
About Inspired Review
Inspired Review is a Managed Review firm launched to "disrupt" a marketplace that has been considered commoditized for a long time and has now seen a race to the bottom. We have launched a new model for document review that will forever change the way corporations and law firms approach their buying practices for these services. Creating aligned incentives with the attorneys performing the reviews, the corporate client, the law firm, and the vendor, has allowed us to create a predictable and cost effective model that can rival all US based cost structures, and even offshore options. We have developed in depth, statistically validated QC and targeted search methodologies that will ensure the defensibility of your review and minimize any risk of error. Throughout the history of Inspired Review team management, there has never been a need to invoke a clawback agreement. Whether you need a robust managed review model, a better option for first review, or would like an integrated managed/technology assisted review, Inspired Review has a cost effective model that will be tailored to your individual needs. Inspired Review is dedicated to our clients and the community and donates a portion of our profits from each engagement to the charity of our client's choice. Learn more at http://www.inspiredreview.com