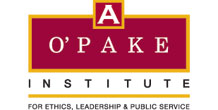 Reading, PA (PRWEB) March 07, 2014
Art Caplan, considered one of the foremost experts on Bioethics and the ethics of healthcare reform, will discuss the legal, medical and ethical issues surrounding end of life for Alvernia University's annual Batdorf Lecture, March 18, 5 p.m., in the McGlinn Conference Center.
The lecture will be moderated by William R. Blumer, shareholder in the law firm Leisawitz Heller. As the only certified Elder Law Attorney practicing in Berks County, Blumer focuses on elder law, estate planning and administration, fiduciary litigation and business law.
Art Caplan is Founding Head of the Bioethics Division at New York University (Langone Medical Center in New York City). He writes a regular column on bioethics for NBC.com and is a monthly commentator on bioethics and healthcare issues for WebMD / Medscape. He appears frequently as a guest and commentator on various other national and international media outlets, and has been recognized for his work by a number of organizations including the American Medical Writers Association and the City of Philadelphia. USA Today named Caplan Person of the Year in 2001, and he was described as one of the ten most influential people in science by Discover magazine in 2008.
Prior to his position at NYU, Caplan was the Sidney D. Caplan Professor of Bioethics at the University of Pennsylvania Perelman School of Medicine in Philadelphia where he created the Center for Bioethics and the Department of Medical Ethics. He has also taught at the University of Minnesota, where he founded the Center for Biomedical Ethics, the University of Pittsburgh, and Columbia University. He was associate director of the Hastings Center from 1984-1987.
The annual Batdorf Lecture at Alvernia University is sponsored by the O'Pake Institute for Ethics, Leadership and Public Service in conjunction with the Berks County Bar Association and the Berks County Medical Society. A reception will follow the event.
ALVERNIA is a thriving university that empowers students through real-world learning to discover their passion for life, while providing the education to turn what they love into lifetimes of career success and personal fulfillment, helping them make the world a better place. Situated on a scenic 121-acre suburban campus in historic Berks County, Pa., the university of more than 3,000 students is conveniently located near Philadelphia (60 miles) and within an easy drive of New York, Baltimore and Washington, D.C. With a College of Arts and Sciences and College of Professional Studies, Alvernia today offers more than 50 undergraduate majors and minors and a range of graduate programs at the master's and doctoral levels through its School of Graduate and Adult Education. Satellite sites are located in Philadelphia and Schuylkill County. As one of only 22 Franciscan institutions in the country, Alvernia's focus on caring for each other, the environment and the community are joined with a challenging educational experience to provide an unparalleled environment to grow, develop and mature as a person and professional.