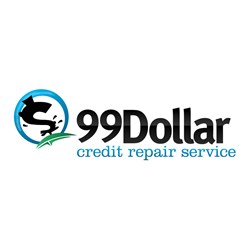 "The recent rollout of our software package has gone much better than expected," says company spokesperson Jamall Robinson. "By opening up to outside investment we could expand its marketing potential and benefit in other ways."
San Francisco, CA (PRWEB) February 19, 2014
Leading credit repair service 99CRS of North America Inc. has announced it is looking into eventually becoming a publically traded firm, though any plans to do so are still in the discussion stage. According to a company spokesperson, consumer response to their software product has been so strong that a fuller range of forward options are being considered.
The company's $99 software package allows consumers to monitor, repair and protect their own credit ratings and is free of monthly charges.
"The recent rollout of our software package has gone much better than expected," says company spokesperson Jamall Robinson. "By opening up to outside investment we could expand its marketing potential and benefit in other ways."
Robinson notes that the slowly improving economy hasn't yet diminished a backlog of consumers seeking to improve their credit scores.
"The average consumer credit report may contain information such as income, former residence addresses, past employment, marital status and number of dependents—along with key identifiers such as birthdate and Social Security number. Unfavorable credit experiences with past or present credit grantors, public records such as civil suits and judgments, and other legal proceedings may also find their way into credit reports," he says.
Correcting inaccurate and outdated information is a key objective of any successful credit restoration effort, he notes.
"All consumers are entitled to a copy of their credit report whenever a credit grantor bases a negative credit decision on the information included," says Robinson. "If you are turned down for a credit card, a car loan, or for insurance or employment—you automatically get to know why." Consumers likewise must be informed of everyone who has requested their credit report at any time in the past year or more.
The company's software helps consumers produce their own letters to dispute any negative items, and is quite effective at getting credit bureaus to accept and investigate disputes, according to the company's website. "Investigations which aren't completed within 30 days—or in which disputed information cannot be verified—result in negative information being removed from the credit history," Robinson says.
For more information on 99CRS of North America Inc. and their credit repair Do-it-Yourself Kit, visit them online at https://99crs.com or phone (888) 379-1327.