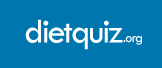 Adding the dietary knowledgebase is another step toward turning DietQuiz.org into a powerful educational tool that helps consumers with their dietary decisions.
(PRWEB) March 26, 2014
The short videos were created by the web design and content development team at DietQuiz.org and feature different diets and educational, fun quizzes on different dietary plans such as the Mediterranean, Akins, South Beach, Paleo, Vegan and more. Visitors learn about the Healthy Eating Pyramid, healthy nutritional approaches, obesity as a modern phenomenon, foods rich in essential micronutrients, proper nutrition, and a lot more.
"The new diet videos offer a glimpse into dieting and nutrition in a fun and engaging way. Dieters in a dilemma often give up on their weight loss efforts. The videos teach visitors the basics to help them make an informed choice," said John Williams, marketing consultant at DietQuiz.org.
Consumers spend billions of dollars on weight loss formulas and diets, gastric surgeries, adult weight loss camps, health coaches, and boot camps. While there are many programs, meal plans, and diets, obesity is one of the most serious and pressing problems in the developed countries. Poor eating habits and nutrition are to blame for obesity and health problems such as cardiovascular problems, diabetes, and other crippling and chronic conditions. There are many dietary plans that promise safe and healthy weight loss, including low-fat, low-calorie, and other weight control plans. Low-carb plans have become popular with dieters as a healthy alternative to fad diets that drastically reduce consumption and pose health hazards. The new series of short videos presents popular plans such as the Zone, Paleo, and Vegan Diet. The goal is to educate customers about different weight loss plans, restricted and recommended foods, health concerns, balanced meals, the main components of a healthy diet, and more. The videos present informative diet quizzes and help dieters to choose a plan that suits their lifestyle, work schedule, food preferences, eating habits, and weight loss goals (http://www.dietquiz.org/mediterranean-diet-knowledge-base/). While many diets have been in the limelight during the last years, it is important to choose the right weight loss approach instead of experimenting on yourself.
About DietQuiz.org: DietQuiz.org is a website focused on helping visitors to learn more about a variety of dietary choices.