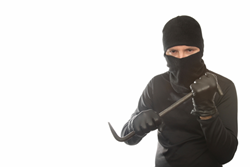 Burglars have long been classified as opportunistic creatures that prey on properties that are easy to break into undetected.
Irving, Texas (PRWEB) October 03, 2014
In the most recent Uniform Crime Report published by the FBI, there were more than 2.1 million burglaries reported in the United States in 2012. While burglaries have decreased by 3.7 percent since 2011, there is still room for improvement.
In honor of National Crime Prevention Month (October), the Electronic Security Association (ESA) recommends these security tips.
Burglars have long been classified as opportunistic creatures that prey on properties that are easy to break into undetected. The best way to determine whether or not your home or business is vulnerable to burglaries is to survey your property from their perspective.
First, take a look at the possible entry points such as doors and windows on both ground and upper levels. In nearly 34 percent of reported burglaries, the intruder entered the premises through an unlocked door or window. To better protect your property, consider ditching traditional keys and upgrading to an electronic access control system. With this new technology, you can lock or unlock doors remotely from your smartphone or tablet and also track who has accessed your property via a personalized pin code or electronic key fob.
Next, find out how easy it is for a burglar to be detected on your property. Burglars tend to choose targets that they can easily sneak in and out of without being noticed. To ensure your home or business is less susceptible to burglary be sure to trim back hedges and install motion-activated outdoor lights to eliminate areas in which burglars may hide.
Continue detection measures inside by investing in a security system complete with monitoring. Should a burglar enter the premises while you're away and set the alarm off, a signal will be sent to a monitoring station that will immediately notify the local police department.
Another option is an enhanced security system that gives you the power to manage your home or business no matter where you may be. Simply log in to your system through a smartphone, tablet or computer to view live video from strategically-placed surveillance cameras around your property. These systems can also be configured to send alerts to your phone should unusual activity occur such as a drastic change in temperature, a tripped security system or the presence of gas or smoke.
In addition to detection, security systems also prove to be effective deterrents. In a recent study of more than 400 convicted burglars, 83 percent of offenders said they would attempt to determine if an alarm was present before attempting a burglary, and 60 percent said they would seek an alternative target.
You can ensure you get a security system that fits yours needs and budget by working with a company that is a member of ESA. You can find an ESA member company in your area on Alarm.org, a security resource for consumers and business owners.
By increasing the security features of your home or business through new and traditional technology, you can help protect your property and keep what's important to you safe.
ABOUT ESA
Established in 1948, the Electronic Security Association (ESA) is the largest trade association representing the electronic life safety and security industry. Member companies install, integrate and monitor intrusion and fire detection, video surveillance and electronic access control systems for commercial, residential, industrial and governmental clients. In cooperation with an alliance of chapter associations, ESA provides technical and management training, government advocacy and delivers information, advice, tools, and services that members use to grow their businesses and prosper. ESA may be reached at (888) 447-1689 or on the Web at http://www.ESAweb.org.