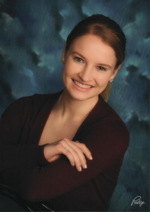 'The police officers and firefighters that protect and serve our communities are true heroes,' said ESA President John Knox. 'These men and women put their lives on the line every day, and they can never be appreciated enough.'
Irving, Texas (PRWEB) May 15, 2014
The Electronic Security Association (ESA) recently awarded $20,000 in scholarships to students from Pennsylvania, Arizona, Washington and Nevada as part of the association's annual Youth Scholarship Program.
Vivint remained the exclusive program sponsor with a donation of $10,000 that allowed ESA to increase the prize amounts and expand the awards to include third and fourth place scholarship winners. Mackenzie McDonald of Erie, Pa. received top honors with a first-place scholarship of $10,000; Justin Hunsaker of Mesa, Ariz., won $5,000 for second-place; Bethany Spatz of Vancouver, Wash. took home the third-place $3,500 scholarship; and Quinntana Reid of Las Vegas, Nev. was awarded a $1,500 scholarship for fourth-place.
Since the ESA Youth Scholarship Program was created in 1996, the association and its affiliated Chartered Chapters have donated more than $457,000 in scholarship funds to children of police officers and firefighters.
"The police officers and firefighters that protect and serve our communities are true heroes," said ESA President John Knox. "These men and women put their lives on the line every day, and they can never be appreciated enough. Awarding scholarships to these fine students is one of the ways we can thank our deserving public safety partners."
Mackenzie McDonald, this year's top-prize winner, holds a pristine 4.0 GPA at McDowell High School in Erie, Pa. Mackenzie participates in several extracurricular activities and organizations at her school and is an active volunteer within her community. Additionally, she has trained extensively in various types of dance and now serves as an instructor for ballet and jazz at Marguerite's Academy of Dance. Mackenzie plans on acquiring a degree in the medical field and has been accepted to the Massachusetts Institute of Technology.
Mackenzie's father is a police officer for the City of Erie. As part of their entries, each applicant was required to write an essay entitled, "What it means to me to have my parent or guardian involved in securing our community." Mackenzie wrote about her father's passion for his career and influence it had on her character.
"My father is the best role model that anyone could ask for," said Mackenzie. "As a result of my father's dedication to public safety and strong moral values, I am the strong, conscientious woman that I am today."
Justin Hunsaker of Mesa, Ariz. won first-place in the Arizona Alarm Association Youth Scholarship Program and was awarded the second-place prize in ESA's national scholarship program for his scholastic achievements, essay and community involvement.
Justin will soon graduate from Skyline High School with a 4.0 GPA and has become a distinguished leader in his community. Throughout his high school career, Justin was an athlete, a dedicated member of several organizations and lead special projects within his community. This fall, Justin will attend Arizona State University where he plans to pursue education in politics.
Justin's father, Jason Hunsaker, is a police officer at the Chandler Police Department. In his application essay, Justin said: "The vow taken by men and women in uniform like my dad transcends a mere contractual agreement of employment: it embodies a spirit of service, a willingness to sacrifice, and a devotion to do good on behalf of those who are utterly in need and can never reciprocate."
The third-place winner and recipient of a $3,500 scholarship is Bethany Spatz from Vancouver, Wash. This summer, Bethany will graduate from CrossRoads Academy Home School where she earned accolades as a National Merit Scholarship Program Commended Student and the Whole Armor Martial Arts 2013 Student of the Year. Bethany's father, Joseph Spatz, is a firefighter for the City of Vancouver. This fall, Bethany will attend LeTourneau University in Longview, Texas.
Quinntana Reid of Las Vegas, Nev. is the fourth-place winner of a $1,500 scholarship. Quinntana will graduate from Silverado High School with a 4.0 GPA. For the past several years, Quinntana has been a member the National Honor Society and an active volunteer within her community. Brad Reid, Quinntana's father, is a firefighter at the Clark County Fire Department. Quinntana will continue her education this fall, having been accepted to Brigham Young University-Hawaii.
About Vivint, Inc.
Vivint Inc. is a leading provider of home technology services. Vivint services are delivered through a technology-based platform that integrates a wide range of wireless features and components to provide simple, affordable home security, energy management, home automation, and solar solutions. For more information, visit the company's website at http://www.vivint.com.
About ESA
Established in 1948, the Electronic Security Association (ESA) is the largest trade association representing the electronic life safety and security industry. Member companies install, integrate and monitor intrusion and fire detection, video surveillance and electronic access control systems for commercial, residential, industrial and governmental clients. In cooperation with an alliance of chapter associations, ESA provides technical and management training, government advocacy and delivers information, advice, tools, and services that members use to grow their businesses and prosper. ESA may be reached at (888) 447-1689 or on the Web at http://www.ESAweb.org.