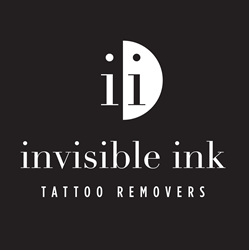 We understand that a myriad of reasons exist for wanting to remove a tattoo, so we are excited to be a new option for those who may have previously considered tattoo removal too costly, painful, ineffective or time-consuming.
Pittsburgh, PA (PRWEB) July 30, 2014
For the estimated one-fifth of all U.S. adults who have tattoos, the choice to remove one is now easier, faster and more effective than ever before with the national rollout of Invisible Ink Tattoo Removal centers.
The first location is now open in Pittsburgh at 1130 Park Manor Blvd. at Robinson Town Center. Invisible Ink centers are owned and operated by TTRI, LLC of Cincinnati, whose leadership team includes executives who helped develop the successful LensCrafters retail chain for eyewear.
"For all the reasons people choose to get tattoos, people have just as many reasons for wanting to remove them," said Randy Swanson, chief operating officer, TTRI, LLC. "Whether the choice is to make room for a new one, start a new personal chapter or to finally address tattoo regret, Invisible Ink now makes it safe, easy and surprisingly affordable. We're a tattoo-friendly company that offers better and faster results by using the most effective laser technology currently available for removal. We're committed to providing an outstanding customer experience starting in Pittsburgh, and at every center we'll be opening throughout the country in the coming months and years."
PicoSure® Laser Technology
Similar to the LensCrafters retail store model, Invisible Ink centers are creating a new industry category: an accessible, professional storefront location, this time with a sole focus on tattoo removal. The centers offer medically supervised procedures by tattoo-friendly clinicians who are trained to use PicoSure®, the FDA-approved and most advanced laser technology available for safe removal. Tattoo removal at Invisible Ink selectively heats, shatters and destroys ink particles with very minimal thermal effect to the surrounding skin. The process using PicoSure is more effective, faster and less expensive than all conventional options for removal. The Pittsburgh store will be home to the only PicoSure laser in the region.
In-Store Experience
Invisible Ink customers will enjoy personalized service, online scheduling and convenient evening and weekend hours, along with a clean, comfortable and welcoming environment and the highest level of personalized service.
The process starts by scheduling an initial consultation, either online at http://www.invisibleinktattooremovers.com or via phone. At the initial consultation, every patient receives a personalized plan, depending on tattoo color, placement and skin type. The removal of a tattoo is a gradual fading process that requires a series of treatments scheduled four to six weeks apart. Most patients notice a dramatic difference after only one session and removal is often complete in half the time of laser removal technology prior to PicoSure.
Premier Pittsburgh Location
The Pittsburgh center will employ five professionals, including a clinician on staff at all times. Lori Cherup, M.D., F.A.C.S., a board-certified plastic surgeon who has been in practice at six major hospitals and her own center since 1989, has been named medical director in Pittsburgh. Amanda Carter, formerly a clinical director and regional supervisor of a multi-location laser tattoo removal business headquartered in the Southwest, has been named operations manager. Jammie Barnes, an experienced manager, laser technician and aesthetician, has been named manager of the Pittsburgh location.
"The vibrant cultural climate, coupled with a thriving community of numerous tattoo artists in Pittsburgh is an ideal location for Invisible Ink to introduce the latest removal technology and start its national rollout," noted Swanson.
Through numerous rankings, the Pittsburgh region continues to be recognized as a great place to live and work particularly for younger adults, who are coming to the city to work at companies such as Google. A significant arts, employment, technology and neighborhood/housing renaissance is causing many to consider it one of the country's next "hipster meccas."
Plans for National Growth
Before Invisible Ink, the tattoo removal industry has historically been fragmented and inconsistent in terms of quality, safety and reliability. Generally, no one has pursued larger-scale, standardized operations. In any given city, choices have ranged from individuals who may or may not be equipped with ideal technology or proper medical support, to high-end dermatologists, cosmetic surgeons or medical spas, which may be cost-prohibitive for some people.
"We have a tremendous respect for the tattoo and body art industry and we intend to be supportive of it in every market, adds Swanson. "We also understand that a myriad of reasons exist for wanting to remove a tattoo, so we are excited to be a new option for those who may have previously considered tattoo removal too costly, painful, ineffective or time-consuming."
"We expect to quickly become the leader in the tattoo removal business by leveraging the most current and advanced laser equipment available, while providing the highest level of personalized service all in convenient retail locations," said Swanson.
In addition to Pittsburgh, in 2014 the company will be opening centers in Minneapolis, Minnesota in August and Richmond, Virginia in September. Plans are to open over numerous centers in the next few years, and a longer-term goal of an extensive presence nationwide during the next decade.
For more information, visit http://www.invisibleinktattooremovers.com.