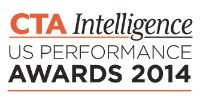 "The award and nominations for Sunrise are a tremendous honor, particularly when one considers the number of incredibly talented managers in our field." - Jason Gerlach
San Diego, California (PRWEB) February 03, 2014
Sunrise has been nominated as the CTA Intelligence "CTA Management Firm of the Year" for 2013 and its new flagship investment program, Sunrise Evolution, is one of three strategies nominated by the publication as "Best Newcomer CTA" of 2013.
Altegris named Sunrise's Expanded Diversified Program one of the Top Five Finishers in its CTA Challenge 2013.
"The award and nominations for Sunrise are a tremendous honor, particularly when one considers the number of incredibly talented managers in our field," said Sunrise CEO and Managing Partner Jason Gerlach. "More importantly, for the tireless and talented Sunrise team, these nominations and award are a validation of the investment skill and work ethic put forth over the past several years to rebuild this great organization. In our view, we have only just begun to show the investment world what Sunrise has to offer."
Sunrise, launched in 1980 and one of the pioneers of the alternative investment industry, has used the post-2008 period to implement a comprehensive modernization and firm succession plan. This effort, headed up by Gerlach along with CIO and Portfolio Manager Chris Stanton, and Founding Partner and Chief Research Officer Rick Slaughter, culminated in the January 1, 2013 launch of Sunrise Evolution, the latest iteration of Sunrise's flagship investment program. In 2013, Sunrise Evolution soundly beat all industry benchmarks and most comparative strategies with a net return of 21.92%.
In addition the Sunrise Asymmetric U.S. Equities strategy yielded a net return of 26.92% in 2013, further underscoring the potency of Sunrise's return to the forefront of the alternative investment industry. Asymmetric U.S. Equities, an equity-only quantitative investment approach, incepted in January 2012.
Sunrise has numerous other business initiatives on the horizon in 2014 including the launch of an ETF in partnership with AdvisorShares. Visit http://www.sunriseetf.com for more details or contact AdvisorShares at 1-877-THEETF1 (843-3831).
About Sunrise
Sunrise Capital Partners LLC manages systematic global macro and other quantitative investment strategies for institutional and individual investors. A leader in alternative investing since 1980, Sunrise brings an informed, long-term perspective, an adaptive and evolutionary research platform and responsive, client-focused delivery to investors seeking the best opportunities in today's global financial markets. Sunrise holds one of the longest investment records in the alternative investment industry and offers investors the liquidity, transparency, and stringent regulatory and business controls critical to investing in the post-2008 environment.
For more information about Sunrise Capital Partners, please contact Jason Gerlach at jgerlach(at)sunrise(dot)com or (877) 456-8911, or visit http://www.sunrisecapital.com.
The information contained herein is for informational purposes only and is not an offer or solicitation for the purchase of any security or for an investment in any Sunrise Capital Partners LLC ("Sunrise") product or strategy. This is also not a solicitation to offer investment advice or services in any jurisdiction where doing so would be unlawful. No regulatory authority in any jurisdiction has passed on the merits of any of the information contained herein and such information is not, and under no circumstances should be construed as a prospectus, public offering, or offering memorandum under any applicable regulations or legislation. The information contained herein does not set forth all of the terms, conditions and risks of a Sunrise investment, including any risks associated with Regulation D privately-offered investment products and all such information is qualified in its entirely by, and is subject to, Sunrise's relevant private placement memorandum, disclosure documents, prospectus, and/or other relevant offering materials.
Like all investments, an investment in any Sunrise product or strategy involves the risk of loss and such an investment is not suitable for all investors. Potential investors should carefully consider their investment objectives and the risks and expenses of a potential investment in Sunrise before making such investment. In addition, potential investors are strongly advised to consult with their own independent advisor, including a tax advisor, regarding a potential investment with Sunrise. Past Sunrise results are not necessarily indicative of future results. An investment with Sunrise is speculative, and any person subscribing for an investment must be able to bear the risks set forth in Sunrise's offering materials.