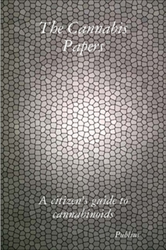 Keep talking cannabinoids please … waiting another generation is not acceptable.
Chicago, IL (PRWEB) May 30, 2014
"When talking Alzheimer's," opened Bryan W. Brickner, "time is the key for patients and citizens alike… and we don't have time to lose."
Brickner is part of Publius and publisher of The Cannabis Papers: A citizen's guide to cannabinoids (2011). In Passing the Alzheimer's Test and One's Cannabinoid System ~ An Update, new on the Bryan William Brickner Blog, numerous 2014 National Institutes of Health (PubMed) research updates regarding Alzheimer's disease are highlighted. Notably, these build on March's news of a blood test that predicts Alzheimer's disease with 90% accuracy.
"One of the research articles makes an interesting point concerning time," Brickner noted, "as it looks like there hasn't been enough trials on the safety of cannabinoids in older test subjects. Yet they are the one's most at risk - for all sorts of maladies cannabinoids have been shown to be beneficial."
"That is harmful," closed Brickner, "and a symptom of our polity. Keep talking cannabinoids please… waiting another generation is not acceptable."
Brickner has a 1997 political science doctorate from Purdue University and is the author of several books, to include The Promise Keepers (1999), Article the first of the Bill of Rights (2006), and The Book of the Is (2013). The Bryan William Brickner Blog is a collection of published works and press coverage and an ongoing resource for the political science of constitutions and the biological science of cannabinoids.