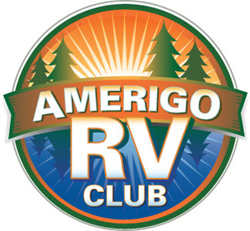 This new strategic alliance helps support RVing Accessibility's mission of advocating accessibility for the RV and camping community
Charlotte, North Carolina (PRWEB) April 30, 2014
AmeriGO RV Club, the newest RV consumer organization in the RV industry launched in August 2013, and RVing Accessibility Group, today announced a collaboration in which RVing Accessibility will provide information for the Club's members and industry partners with the goal of enhancing the awareness for recreational accessibility via AmeriGO's insightful blogs and articles.
"This new strategic alliance helps support RVing Accessibility's mission of advocating accessibility for the RV and camping community," said Joe McAdams, Chairman of AmeriGO RV Club. "Our RV industry veteran team is pleased to work with the premier accessibility advocates focused on the RV sector, and dedicated to making RVing more accessible and enjoyable for travelers with disabilities."
"We are very pleased to collaborate with the time-honored RV industry experts at AmeriGO RV Club to provide travelers with relevant and accurate information about RV facilities, as well as valuable information to help businesses understand the benefits of being ADA compliant, including revenue growth," said Mark Douglass, Founder and CEO/Accessibility Specialist. "RVing accessibility applauds AmeriGO RV Club for recognizing the importance of accessibility in the RV segment and for bringing awareness to our organization to benefit RV travelers with disabilities.
By design, AmeriGO RV Club presents a comprehensive online experience with a blend of rich content and an inviting community. Focused on becoming part of enhancing the RVing lifestyle for all kinds of RV enthusiasts in ways no other club can do, AmeriGO exclusively presents vertical-interest groups, where RVers with similar interests from around the country can connect through a series of "electronic" campfires, including one dedicated Lifestyle Group focused on the needs of RVers with Disabilities. Further enhanced by this new alliance, the company features an ever-expanding range of RV accessibility-related travel tips & hints, news, and resources. The special section features articles with valuable information for RVers with disabilities, such as: How to Make Your RV More Accessible, Accessible Routes, Functional Spaces -- Your RV Flooring, and more. Articles can be accessed via AmeriGOrv.com.
RVing Accessibility is focused on providing peace of mind by enhancing the awareness for recreational accessibility through education, example, and experience, as well as via public and private businesses that serve RVers. The organization's team consists of highly trained, professional Accessibility Specialists, available to provide on-site education and technical assistance for the Outdoor Recreation Industry.
RV Accessibility's resource information will be featured in articles, blog posts, and interviews via AmeriGOrv.com. Additionally, RVers are encouraged to visit RVingAccessibility.org for information on enjoying recreational travel and discovering accessible outdoor recreational facilities.
For additional information, or to become a member of AmeriGO RV Club, visit AmeriGOrv.com.
About RVing Accessibility Group (RVAG)
RVing Accessibility Group (RVAG) is an educational nonprofit organization committed to providing educational training to the RV and Campground Industry on the most current standards for compliance regarding accommodations for people with disabilities. For additional information or to learn about training opportunities for campgrounds and businesses in the RV sector, visit rvingaccessibility.org or call 970-903-7442.
About AmeriGO RV Club
AmeriGO RV Club is a modern, all-encompassing member-driven club for RV enthusiasts that serves the entire RV marketplace. The company's programs will present consumers with valuable benefits, discounts and unique opportunities designed especially for RVers, and will feature a highly advanced online destination and community for anything and everything related to RVing.
AmeriGO Charter Dealers are awarded territories on an exclusive basis. For dealer inquiries, contact Jeff Martin at 513-236-7512 or via email at jmartin(at)amerigorv.com. For campground inquiries, call 800-933-3171. General inquiries about AmeriGO RV Club should be emailed to info(at)AmeriGOrv.com.
Follow AmeriGO RV Club via the company's page on Facebook at facebook.com/AmeriGOrvClub and via the company's Twitter channel at twitter.com/AmeriGOrvclub. For additional information or to become a member, visit AmeriGOrv.com.