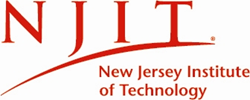 Newark, NJ (PRWEB) May 09, 2014
Andrew P. Christ, P.E., BS '94, MS '01, a professional engineer with deep experience in facilities and construction management on university campuses, has been appointed Vice President for Real Estate Development and Capital Operations at New Jersey Institute of Technology (NJIT).
The appointment is a critical one as the University looks to begin the second installment of its Campus Gateway Development Project, a four-phase, 23-acre initiative led by NJIT that also involves organizations such as the James Street Historic District Association and St. Michael's Medical Center. The project's objectives are to create residential and retail spaces that attract residents, encourage more new housing, and promote the restoration and adaptive reuse of historic buildings.
"I look forward to Andrew's leadership as we review the university Master Plan as part of strategic planning and the continuous improvement of our educational, research, recreational, social and parking spaces on campus and in our adjacent community," said NJIT President Joel Bloom.
Christ previously served as Associate Vice President for Facilities and Construction Management at New Jersey City University, where his responsibilities included planning, design, construction and modification of new and existing facilities. He has also held positions as Assistant Vice President for Operations at Georgian Court University, and as a senior project manager for Aventis Pharmaceuticals, now Sanofi-Aventis, among others.
A recipient of both a bachelor's and a master's degree in civil engineering from NJIT, Christ said the appointment "felt like coming home."
"I've been back to the campus and have been really impressed by the Gateway Project plan, among other improvements," Christ said. "As an alumnus, I place tremendous belief in the University's mission, and I look forward to moving ahead on the second phase of the project. I will also be looking for opportunities campus-wide to improve operations in ways that enhance the learning and teaching environment and make the campus even more beautiful. Above and beyond being a great state university, NJIT is a destination school."
The University completed the first phase of the Gateway Project in 2013, including the creation of Warren Street Village, a 3-acre, mixed-use residential housing complex that added 600 beds to NJIT's existing inventory of residential housing, as well as dining services, a convenience store, and a fitness center for the University community. The next phase of the project will include an "MLK Gateway" section featuring larger-scale retail and residential offerings and a multi-level parking structure at Orange Street. Restaurants, office and academic space, plus a potential spot for a hotel/conference center will be the hallmarks of the third phase, the "University Park" section at Central Avenue. The fourth area of development is St. Michael's Medical Center, which is completing various improvements and planning adaptive reuse of its original historic hospital building.
About NJIT
NJIT, New Jersey's science and technology university, enrolls 10,000 students pursuing bachelor's, master's and doctoral degrees in 120 programs. The university consists of six colleges: Newark College of Engineering, College of Architecture and Design, College of Science and Liberal Arts, School of Management, College of Computing Sciences and Albert Dorman Honors College. U.S. News & World Report's 2011 Annual Guide to America's Best Colleges ranked NJIT in the top tier of national research universities. NJIT is internationally recognized for being at the edge in knowledge in architecture, applied mathematics, wireless communications and networking, solar physics, advanced engineered particulate materials, nanotechnology, neural engineering and e-learning. Many courses and certificate programs, as well as graduate degrees, are available online through the Division of Continuing Professional Education.