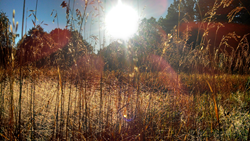 The advantages to come of war, such as material profits, territorial gain, and national prestige, play another role as well, one noted by Orwell in his 1984: 'the object of waging a war is always to be in a better position in which to wage another war.'
Chicago, IL (PRWEB) December 20, 2014
"Annie Jacobsen's book Operation Paperclip," offered William Abens, "is a tale of truth long suspected by those of my generation (baby boomers): we helped former Nazis so they'd help our space program."
In Nazi Ethics in America's Operation Paperclip ~ An Abens Review New on the Bryan William Brickner Blog, Ew Publishing editor William Abens finds historical resonance in Annie Jacobsen's 2014 book, Operation Paperclip: The Secret Intelligence Project that Brought Nazis to America. The historical nature of Operation Paperclip, how US agencies illegally helped Nazi scientists live and work in America, is also timely; for example, as the Associated Press just reported (19 December 2014) in It's Law Now: No Social Security for Nazis, the clash of ethics in war is (still) loud and clear.
"Nearly 1,600 Nazis were sneaked into the US under the rubric Operation Paperclip," explained Abens. "The paperclip name comes from how the truth, their Nazi dossiers, were concealed: paper-clipped to personnel files so they could be easily removed and hidden."
"Now, at the end of 2014," Abens continued, "Americans are shocked to learn that Nazis were paid US Social Security benefits. Annie Jacobsen enlightened us as to our involvement in Operation Paperclip; now Congress, who just overwhelmingly approved a bill stripping Nazis of the pensions we the US government offered them to just go back to Europe without an argument. That's right, giving Nazis pensions to leave the country even though they'd entered illegally."
"The advantages to come of war," closed Abens, "such as material profits, territorial gain, and national prestige, play another role as well, one noted by Orwell in his 1984: 'the object of waging a war is always to be in a better position in which to wage another war.'"
The Bryan William Brickner Blog is a collection of published works and press coverage and an ongoing resource for the political science of constitutions and the biological science of receptors.
Next Ew Publishing: a 70th Christmas Eve WW II story in two-parts beginning Wednesday 24 December, with Leo Barron and Don Cygan's No Silent Night, The Christmas Battle for Bastogne.