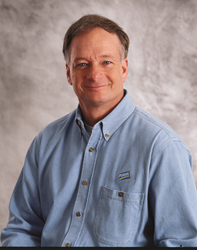 I am honored to be a part of the Hopewell Prince-George Chamber's 95th anniversary celebration, a milestone that Perdue Farms will celebrate next year
Hopewell, Virginia (PRWEB) September 09, 2014
Jim Perdue, chairman and CEO of Maryland-based Perdue Farms, will be the guest of honor at the Hopewell Prince-George Chamber's 95th Annual Mixer, which will be held from 5:30 p.m. to 8 p.m. on Thursday, October 9.
Rather than having a sit-down dinner, the HPG Chamber will hold an informal mixer in a tent adjacent to the chamber's new headquarters at the HPG Visitors Center at 4100 Oaklawn Boulevard in Hopewell.
The chamber's staff is scheduled to move into the renovated Visitors Center in mid-September, as part of their assumption of management duties for the tourism program on July 1, 2014.
The Chamber mixer is intended to be a community event with food, music, networking and a short program. For reservations, call 804-458-5536 or register online at http://www.hpgchamber.org. The price is $65 per person.
Perdue Farms is the third largest chicken company in sales and one of the largest grain companies in the U.S. Jim's grandfather, Arthur W. Perdue, started the company in 1920 as a table egg business on the family farm in Salisbury, Md. His father, Frank, joined the company in 1939 as only the second paid associate. Frank made the PERDUE® brand a household name, becoming recognized as the first company leader to successfully serve as advertising spokesperson in a major branding campaign. Jim Perdue joined the family business in 1983 and succeeded his father as chairman and CEO in 1991. In 2010, former Maryland Gov. Martin O'Malley awarded Jim the Governor's International Leadership Award, which is given annually to a corporate leader who has helped bring global recognition to the State of Maryland. Perdue has been recognized for its environmental, safety and philanthropic leadership by industry groups and governmental agencies.
Perdue Farms operates a distribution center in Prince George County. In March 2014, the company announced a $3 million investment in equipment to increase the capacity of the local distribution center and added nearly 200 jobs in Prince George County.
"Perdue is happy to be part of the Prince George business community, and we are pleased to play a role in growing this important event where business and community come together to celebrate successes and to strengthen relationships," said Sam Rascona, director of operations for Perdue's Mid-Atlantic Replenishment Center in Prince George.
"I am honored to be a part of the Hopewell Prince-George Chamber's 95th anniversary celebration, a milestone that Perdue Farms will celebrate next year," said Perdue. "I look forward to meeting business and community members and to commemorating the Chamber's past as it looks forward to continued success."
About Perdue Farms
Perdue Farms is dedicated to enhancing the quality of life for everyone the company and its brands touch through innovative food and agricultural products. Since the company's beginning on Arthur Perdue's farm in 1920 to the expansion into agribusiness and the introduction of the PERDUE® brand of chicken and turkey under Frank Perdue, and continuing with the third generation of leadership with Chairman Jim Perdue, the company has remained family owned and family operated. Perdue Farms is the parent company of Perdue Foods and Perdue AgriBusiness. Through its PERDUE®, HARVESTLAND® and COLEMAN NATURAL®, and COLEMAN ORGANIC® food brands; agricultural products and services; and stewardship and corporate responsibility programs, Perdue Farms is working to become the most-trusted name in food and agricultural products.
About the Hopewell-Prince George Chamber of Commerce
Founded in 1920, the Hopewell-Prince George Chamber of Commerce promotes business growth, workforce development, tourist development and community connections for this community of 59,000 people in the heartland of Virginia's historic region
Hopewell-Prince George, Virginia, is located 20 miles south of Richmond, Virginia, situated on 35 miles of historic riverfront on the Appomattox and James Rivers. Hopewell-Prince George is just off Interstate 295 between Richmond and Williamsburg and has major transportation arteries running through it – Route 10, Route 460, and I-85.
For more information about the Hopewell-Prince George Chamber, call 804-458-5536, or visit http://www.hpgchamber.org