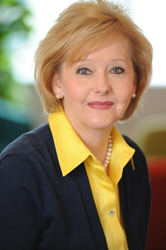 Alexandria, VA (PRWEB) March 12, 2014
Martha Soehren, Chief Talent Development Officer and Senior Vice President for Comcast University and Comcast Cable, is serving as the 2014 chair of the board of directors for the American Society for Training & Development (ASTD). Soehren served as chair-elect in 2013.
In her role at Comcast, Ms. Soehren leads talent management and learning and development across all functional areas and leadership levels, and leads high potential programs for approximately 100,000 employees. Her experience spans the telecommunications and defense industries. She has also worked as an adjunct professor, research advisor, and academic advisor.
In addition to her involvement with ASTD, Ms. Soehren is involved with several other organizations serving as chair-elect for the board of directors for Women in Cable and Telecommunications, on the board of the Society of Communications and Telecommunications Engineers, and on the Advisory Board for the PennCLO Executive Doctoral Program within the Graduate School of Education at the University of Pennsylvania.
Ms. Soehren holds undergraduate and graduate degrees in business and a Ph.D. in Educational Leadership and Policy Studies.
Ms. Soehren leads ASTD's board, members of which include:

Charles Fred, 2014 Chair-Elect, Group President, Xerox Healthcare Provider Solutions
Tony Bingham, President and CEO, ASTD
Melissa Daimler, Head of Organization Effectiveness & Learning, Twitter
Jenny Dearborn, Chief Learning Officer and Senior Vice President, SAP
Lisa Downs, Learning and Development Consultant, EMC2/Isilon Storage Division
Rob Green, Director, Amazon Marketplace, Amazon
Michael Korcuska, Senior Director, Product Management, LinkedIn
Mary McNevin, Chief Learning Officer, Signature HealthCARE
Marci Meaux, Vice President, ACT Services Transformation Office, Cisco Systems
Brian Miller, Senior Director of Learning & Development, Gilead Sciences
Robert Todd, Technology Director, ?What If! Innovation Partners
About ASTD
ASTD (American Society for Training & Development) is the world's largest professional association dedicated to the training and development field. In more than 100 countries, ASTD's members work in organizations of all sizes, in the private and public sectors, as independent consultants, and as suppliers. Members connect locally in more than 120 U.S. chapters and with 10 international strategic partners. ASTD started in 1943 and in recent years has widened the profession's focus to align learning and performance to organizational results, and is a sought-after voice on critical public policy issues. For more information, visit http://www.astd.org.