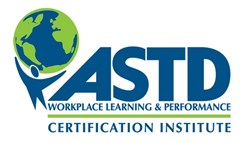 Alexandria, VA (PRWEB) February 05, 2014
The ASTD Certification Institute (ASTD CI) announces that Patricia Serratore, President of the National Automotive Technicians Education Foundation (NATEF) and President of Automotive Youth Educational Systems (AYES) in Leesburg, Virginia is joining the board of directors and will serve a three year term through 2016. The ASTD Certification Institute is an affiliate of the American Society for Training & Development (ASTD) whose purpose is to set professional industry standards for the training and development profession.
In addition to her roles at NATEF and AYES, Ms. Serratore serves as a Senior Vice President at the National Institute for Automotive Service Excellence. In 2010 she was named as one of the 100 Leading Women in the North American Automotive Industry by "Automotive News." She holds a bachelor of arts degree from La Salle University.
Joining Ms. Serratore on the 2014 ASTD CI board of directors are these returning members:
•Shannon Carter, ASTD CI Board Chair, Executive Director and CEO of the Competency & Credentialing Institute (CCI)
•Dale Cyr, CEO and Executive Director, American Registry for Diagnostic Medical Sonography (ARDMS)
•Constance Filling, Chief Learning Officer, Association of American Medical Colleges
•Thomas Robinson, Managing Director, Americas, CFA Institute.
About ASTD and the ASTD Certification Institute
ASTD is the world's largest association dedicated to training and development professionals. To support members' ongoing development in the field, ASTD formed the ASTD Certification Institute to take the lead in setting professional standards and to certify training and development professionals through credentialing. ASTD CI administers the Certified Professional in Learning and Performance (CPLP®) certification program and has awarded the CPLP designation to training and development professionals worldwide since 2006.
###