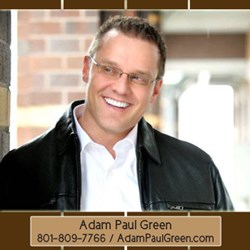 (PRWEB) January 24, 2014
Modern food scientists and technologists are versatile, interdisciplinary and collaborative practitioners in a profession at the crossroads of scientific and technological developments. As our food system has drastically changed, from one centered around family food production and preservation on individual farms to the modern system of today, most people are no longer connected to their food nor are they familiar with the agricultural production and food manufacturing processes designed for providing higher quality, safe food. In the United States, food science is typically studied at "land-grant" universities which were chartered in the mid-1800's to support agricultural and technical education.
Terry Wakefield quote:  "In my case, I went to school at Oregon State University located in Corvallis, Oregon. A food science and engineering curriculum is an eclectic mix of "hard" and "soft" science --- chemistry, biology, economics, microbiology, statistics, nutrition and engineering blended together with the culinary arts.  Upon my graduation, I went to work for General Foods (currently part of Kraft) as a quality control supervisor.  I quickly moved into a plant quality control manager position and then on into corporate quality assurance where I was responsible for helping assure that all of the company's production facilities met standards and that key ingredient suppliers were in compliance with specifications.  I was then promoted to quality control manager of a large plant where I was also on the original product development and commercialization team for Cool Whip."
http://oregonstate.edu/foodsci/
Thanks to a new friend, Adam Green, the G3 Chocolatier from Augusta Maine, Terry Wakefield discovered "Xocai" and became intrigued.
"My next assignment was in Delaware as quality control manager for a 27 acre production facility which produced a broad array of products (Minute Rice, Minute Tapioca, Baker's Coconut, Log Cabin Syrup, Dream Whip, Kool-Aid, Jell-O Gelatin & Pudding, Stove Top Stuffing and Baker's Chocolate). With chocolate back in my life, I was able to transition out of the quality control arena and into production management. I was responsible for producing most of the products noted above, but my favorite assignment was running the 6.5 acre chocolate manufacturing facility. We had 40 silos (each held 1 million pounds) for storing cocoa beans so I had access to beans from virtually every part of the world (Madagascar, Bahia, Sanchez, Samoa, Ghana, Maracaibo, Arriba, etc.). I have also had a privilege to work for Bissinger's Handcrafted Chocolates in St. Louis as Senior VP and Chief Chocolatier.  This very old chocolate company had originally made chocolate for King Louis XIV," says Terry Wakefield.
Terry Wakefield
terryw934(at)gmail(dot)com
http://cacaopow.youthfulchocolate.com/
Discovery IFT Food Science
http://www.dailymotion.com/video/x9gnzr_discovery-ift-food-science_shortfilms
About Us
G3 Development is set out to proactively serve the business community by providing solutions in entrepreneurialism, business development, social media and venture capitalism.
To provide leadership in establishing strength with our client's international businesses, being built on a foundation of innovation, advocacy, technology and business integrity
http://www.g3-development.co/
1-877-229-9183