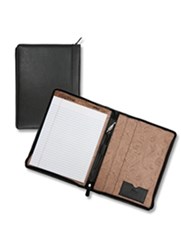 I purchased this on a whim from the store and it quickly became my "go to" tool. Six months later, I HAD to get one for my Lefty father for Christmas! - typical lefty customer review
San Francisco, CA (PRWEB) February 07, 2014
Lefty's The Left Hand Store shows the best way to love a lefty Valentine, with one of the 7 best Valentines Day gifts for 2014. Left-handed products make especially loving gifts.
"Would you wear your right shoe on your left foot? You could, but it would hurt. And why would you? - Your left shoe fits so much better! " Lefty, as quoted from thelefthandstore.com website.
Most left-handed adults don't know how great an improvement left-handed products can make in their everyday lives. They spent their childhoods learning to use right-handed scissors, pens, can openers, and many other items that just don't work well for lefties. They figured out how to these things, usually with some compromise or discomfort, and believe they can use right-handed tools as well as they could left-handed ones.
Its just not so. Left-handed tools are designed to work naturally when used in the left hand. They eliminate a mental step, and are much more ergonomic, reducing muscle strain. Adult lefties have to re-learn how to work left-handed tools, but once they do, they can't believe the difference.
Left-Handed products make especially loving gifts for lefties because left-handers often think they don't need them. Maybe its pride, or just the memory of childhood difficulties they want to forget, but the biggest hurdle is often getting a left-hander to try left-handed tools. Left-handed corkscrews are a great example. Lefties usually turn the bottle rather than the corkscrew. Though this works, its so much harder!
Beyond left-handed scissors, some terrifically popular items for lefty adults are left-handed can openers, corkscrews, pens, tape measures, gardening shears, kitchen utensils, and notebooks.
Great ideas for grown-up Valentine's Day Gifts include:
•Lefty's 11 PIece Master Chef Kitchen Tools Set, with several of the perennially difficult items shown above,
•The beautiful new Zippered Leather Left-Handed Padtfolio
•4 PIece Left-Handed Sewing Set
•Gift Certificate so your lefty can shop on their own.
Left-handed kids take to lefty tools immediately. A good set of left-handed school supplies can be life-changing for kids just entering school.
Great ideas for Lefty Valentines for Kids include:
•8 Piece Set for Kids Under 8,
•the Left Handed Butterfly Wide-ruled Notebook Set
•the 8 Piece Littlest Lefties Collection
Thelefthandstore.com has the world's leading selection of left-handed gifts and tools. The products are designed to be useful to lefties of all ages, as well as those with many different interests. Visit Lefty's retail stores at PIer 39, San Francisco, The Marketplace at Downtown Disney, Walt Disney World Resorts, Orlando, and Old Town Kissimmee, FL.