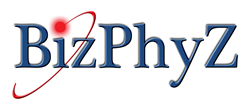 The day of the old suggestion box is long over.
San Francisco, CA (PRWEB) March 28, 2014
BizPhyZ, home of The Physics of Business™ is now offering a four hour workshop designed to turn around the entire U.S. economy. Chris Reich, founder of BizPhyZ says, "this workshop can jump-start the creative thinking at any organization. It's time we got to work on fresh ideas to get our economy moving and this workshop is a great place to start."
The new workshop is step-by-step guide about how to conduct fruitful brainstorming sessions. Reich says this about the new workshops, "we want to show organizations how to get the thinking into high gear without friction. When people have a procedure to follow, they can produce amazing ideas. We must get back to that kind of innovative business thinking if we are going to get this country moving again. We've been stagnant too long."
One surprising benefit from these workshops is the huge morale boost to the staff. People have ideas but few organizations have the process in place to gather, evaluate and fine-tune those ideas.
Reich reminds us, "the day of the old suggestion box is long over."
The Creative Thinking Workshops can be booked by contacting Chris Reich at BizPhyZ. The company's website is http://www.BizPhyZ.com.
By Phone: (530) 467-5690
Chris(at)BizPhyZ(dot)com (Email)