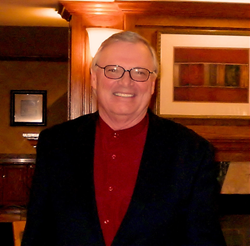 I see opportunities everywhere but our thinking is stuck.
San Francisco, CA (PRWEB) May 12, 2014
BizPhyZ™, the brainchild of Christopher Reich, is pleased announce brand new Business Creativity Workshops to help stimulate business activity at any business in the U.S. Creative thinking is one of the most important business skills any person or team can posses. BizPhyZ now offers a one-day creative thinking course taught on-site.
"It's time we got our economy moving," says BizPhyZ founder, Chris Reich. "I see opportunities everywhere but our thinking is stuck. We have to break loose and encourage our teams to produce new, profitable ideas. Not only is this entirely possible, but the process of generating new ideas is a great morale builder. I could not understand why more companies didn't foster creative thinking until I studied the problem. Then it hit me. They just don't know where to start. That's why I'm offering these workshops at low, introductory prices," says Reich.
The workshops will teach the principles behind creative thinking and help companies start idea generators or what Reich calls "an idea super collider".
Reich believes every business has a lot of untapped potential that could be unlocked if management would simply support creative thinking processes. "This has to be done right. Putting a team in a room with a bunch of toys won't produce anything. Most brainstorms only generate friction. If a process is followed, new ideas flow easily and those ideas can produce new revenue or cut company costs. Smart companies want that," says Reich.
To arrange a Creativity Workshop before the price goes up, contact Chris Reich at BizPhyZ through the company's website or by email Chris at BizPhyZ.com or by phone at (530) 467-5690.