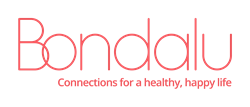 Fulfilling relationships and social engagement around activities we enjoy are not only crucial to our happiness but also accelerate disease recovery.
San Francisco, CA (PRWEB) December 03, 2014
Bondalu, a fun, safe and reliable female-only platonic Social Interest Matching™ (SIM) site is Stanford University trained Clinical Psychologist Dr. Jacinta Jiménez's brainchild. Its inception stemmed from her personal experience and years of direct clinical experience identifying loneliness as the core problem in many patients. Despite their social intelligence, many successful, smart, and talented women lack substantial social support. The platform empowers users to search for connections based on activities, interests, or phase of life. Women can also search for travel buddies, networking connections and even training buddies for athletic events.
Spending countless hours listening to a multitude of patient stories, Dr. Jiménez discovered that it has become exceedingly difficult for today's modern women to find connections with others who truly match their social style, personality, life phase, and interests. Unfortunately, there are limited avenues available for seeking out more social connections, support, and activity partners outside of work, home, and established friend circles.
John T. Cacioppo and William Patrick's 'Loneliness: Human Nature and the Need for Social Connection' states, "Approximately 60 million people in the United States, or 20% of the total population, feel lonely." A study published in 'Connected: The Surprising Power of Our Social Networks and How They Shape Our Lives' by Nicholas A. Christakis and James H. Fowler shows that 12% of Americans have no one with whom to spend free time or to discuss important matters. In 'Social Isolation in America: Changes in Core Discussion Networks over Two Decades' an article written by Miller McPherson, Lynn Smith-Lovin and Matthew E. Brashears and published by the American Sociological Association concluded "discussion networks are smaller in 2004 than in 1985. The number of people saying there is no one with whom they discuss important matters nearly tripled."
Speaking about what inspired her to come up with this concept, founder and CEO of Bondalu, Dr. Jiménez said, "Psychologists and social scientists have found that humans have a fundamental need for close relationships and group inclusion. Fulfilling relationships and social engagement around activities we enjoy are not only crucial to our happiness but also accelerate disease recovery. Social isolation is associated with depression, cognitive decline and premature death. This got me thinking; if the Internet can make online dating work, it can also be leveraged as a valuable tool to help to establish in-person social interest connections as well. Bondalu has been my passion ever since."
A 2010 meta-analysis of 148 studies comprising 308,849 participants by Brigham Young University concluded "The influence of social relationships on the health outcomes of adults is comparable with well-established risk factors for mortality such as smoking and alcohol consumption. It exceeded the influence of other risk factors such as physical inactivity and obesity. Individuals with adequate social relationships have a 50% greater likelihood of survival compared to those with poor or insufficient social relationships."
According to an article published in the Harvard Women's Health Watch, "Loneliness actually stresses the heart and the entire cardiovascular system, and may harm people as much as high blood pressure or high cholesterol. Its impact was stronger in women than men. What helps the heart and blood vessels thrive are social connections, intimacy, and love."
Bondalu helps women come together, network, build community and friendships and establish in-person social interest connections conveniently. From a privacy perspective, only members can view profile pictures and they can be easily blocked from viewing a profile altogether. The service also has an integrated a verification system which helps to better ensure that users are female.
Bondalu's public beta launch is presently constrained to the San Francisco Bay Area and will be expanding to other geographical regions soon. Women who do not live in the Bay Area can sign-up on Bondalu's beta site to be notified when it launches in their area.
Bondalu is offering a limited time free trial that can be availed by any woman who lives in the San Francisco Bay Area by signing up at: https://beta.bondalu.com/