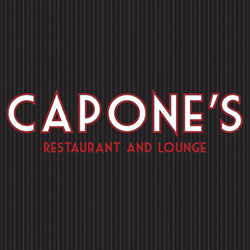 This event just gets bigger and better every year
Peabody, MA (PRWEB) April 09, 2014
A popular North Shore venue is once again opening its doors to raise funds to purchase much-needed supplies for soldiers.
Capone's Restaurant and Lounge (147 Summit St) will host the third annual Blues for the Troops III: A Benefit for Operation Troop Support Sunday, April 13 from 3 to 8 p.m. EDT.
The event, which costs $10 at the door, will feature performances from five bands, raffle prizes (including a 50/50 raffle) and more. All the money raised will go toward the nonprofit organization Operation Troop Support, which provides troops with things they can't get anywhere else, both during deployment and upon their return home
Guests who come to the concert at Capone's Restaurant and Lounge will be treated to performances by Melodix, Driving Blind, The Dan Lawson Band, Lee Hawkins' All Star Band and The Throwdown Blues Band. Special Guest performers include Johnny Fatello, Terri O'Soro, Mike Miano, Dave Papa, Chuck Launsby, Karl Bryan Jr., Dave Morrison and more.
In addition to the music, items contributed by local businesses and artists will be raffled, including an autographed Epiphone Hummingbird acoustic guitar autographed by all the performers at the event.
"Blues for the Troops at Capone's has become a sure sign of spring in these parts, and those of us who play any part in making it happen look forward to it all year long," said David Papa, coordinator of the fundraiser. "This event just gets bigger and better every year. We're very excited to be able to organize a fun music event that raises money for such a worthy organization as Operation Troop Support."
About Capone's Restaurant and Lounge
Capone's brings three generations of restaurant experience to the table. The Italian-American restaurant offers a full service dining room, lounge and function room and has live entertainment Thursday, Friday and Saturday nights. Capone's offers Peabody residents and visitors alike food and music coming together to provide an unforgettable experience. Learn more at http://www.caponesdining.com or on Capone's Facebook Page.
About Operation Troop Support
Established in March 2003, Operation Troop Support is a tax exempt, nonprofit organization from Boston's north shore area that serves deployed men and women in uniform from across the country. Headquartered in Danvers, Mass., Operation Troop Support sends care packages to deployed troops, supplies military hospitals both state side and abroad with much needed comfort items, spearheads an extensive holiday gift wrapping and distribution program to military forces, coordinates a regional military family support group program and generates public awareness of the sacrifices and needs of the soldiers and their families. Learn more at http://operationtroopsupport.org/.
For more information about Blues for the Troops III: A Benefit for Operation Troop Support, go to https://www.facebook.com/events/637856029608451/.