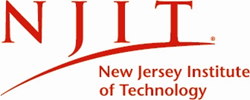 Newark, NJ (PRWEB) October 31, 2014
New Jersey Institute of Technology (NJIT) will hold its annual black-tie fundraiser, Celebration, on Nov. 14, 2014 at The Pleasantdale Chateau, West Orange. Proceeds from the event will support endowed scholarship funds for students at NJIT.
"Many NJIT students are the first in their families to attend college, and they rely upon merit and need-based scholarships to complete their degrees," said Jacquelynn Rhodes, associate vice president for development. "This year, we are very excited to recognize the 20th anniversary of the event, which will feature a 'Roaring Twenties' theme and a special performance by Bernadette Peters, one of Broadway's brightest stars, with Marvin Laird, Music Director."
The event is being chaired by Robert Medina, Senior Vice President and East District Director of T.Y. Lin International. Medina is a 1975 graduate of NJIT, and serves on the university's Board of Overseers.
Since 1995, many of NJIT's most generous supporters have gathered annually for Celebration, which has raised more than $4.3 million in scholarship endowment funds for students. A festive evening featuring dinner and live entertainment, Celebration also honors individuals for achievements beneficial to the state and our nation, as well as organizations exceptional for their commitment to NJIT's mission. For more information, visit njit.edu/celebration/2014/.
The Honorable Thomas H. Kean will receive the University Medal for Lifetime Achievement. Kean is former governor of New Jersey (1982 to 1990) and was the president of Drew University from 1990 to 2005. He also served for 10 years in the New Jersey Assembly, rising to the positions of majority leader, minority leader and speaker. As governor, he served on the President's Education Policy Advisory Committee and as chair of the Education Commission of the States and the National Governor's Association Task Force on Teaching. He currently sits on several corporate boards, including ARAMARK, Hess Corporation, Pepsi Bottling Group and Franklin Templeton Investments.
The President's Medal for Lifetime Achievement will be awarded to The Honorable Rodney Frelinghuysen, United States House of Representatives, State of New Jersey. Frelinghuysen serves as Chairman of the House Defense Appropriations Subcommittee. Through his work on this subcommittee, he has become a well-respected voice on foreign, military and intelligence affairs and has made numerous trips to Afghanistan and the Middle East to see the situation through the lens of those New Jerseyans serving our nation.
Paul Eng-Wong will receive the Edward F. Weston Medal for Professional Achievement, which is presented to alumni in recognition of outstanding personal, professional, and civic achievement and commitment to the development of the university. Eng-Wong, who received bachelor's and master's degrees from NJIT's Newark College of Engineering in 1975 and 1980, respectively, is principal of Vanasse Hangen Brustlin, Inc. In 2009, Eng-Wong was presented with the NJIT Alumni Achievement Award for his acknowledged entrepreneurial leadership in the field of transportation projects, and his continuing service to both the engineering profession and to the greater Newark community.
Torcon, Inc. will receive NJIT's Outstanding Corporate Partner Award. Headquartered in Red Bank, Torcon is one of the largest, most active builders in the mid-Atlantic states, as well as the premier CM in Puerto Rico. Torcon is ranked among the nation's 80 largest at-risk CMs according to ENR, the industry's leading publication. The company also was named Contractor of the Year in 2013, by ENR New York. Earlier this year, Torcon became a contributing supporter of the New Jersey Innovation Institute (NJII) at NJIT. Torcon is construction manager for the upcoming renovation of the Central King Building at NJIT, which will provide STEM research and education space and serve as home to the new NJII.
About NJIT
One of the nation's leading public technological universities, New Jersey Institute of Technology (NJIT) is a top-tier research university that prepares students to become leaders in the technology-dependent economy of the 21st century. NJIT's multidisciplinary curriculum and computing-intensive approach to education provide technological proficiency, business acumen and leadership skills. With an enrollment of more than 10,000 graduate and undergraduate students, NJIT offers small-campus intimacy with the resources of a major public research university. NJIT is a global leader in such fields as solar research, nanotechnology, resilient design, tissue engineering, and cyber-security, in addition to others. NJIT ranks fifth among U.S. polytechnic universities in research expenditures, topping $110 million, and is among the top 1 percent of public colleges and universities in return on educational investment, according to Payscale.com.