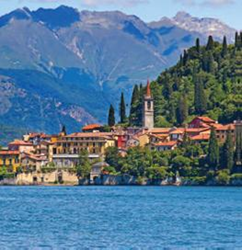 Nowadays travelers are seeking more and more experiential elements and to get the best value for their travel dollars – escorted tours provide exactly that
Moonachie, NJ (PRWEB) March 31, 2014
Central Holidays is pleased to announce year-over-year (2013-2014) growth in Escorted Tour bookings of 20 percent, revealing an increase in consumer demand for value-added escorted tour packages from previous years where independent packages and rate-driven deals were all the rage.
"Seeing such a significant increase in bookings of our Escorted Motorcoach Packages is very exciting as we kick-off 2014," said Gianni Miradoli, CEO of Central Holidays. "It's clear that travel agents and group planners realize what a terrific value Central Holidays' Escorted Tours are for their clients...Our escorted packages are flexible, worry-free, and easy to budget. As well, we offer the most expansive range of escorted tours throughout Italy beyond any other tour company, and guided programs in Spain, France, Greece and Turkey. In fact, in the U.S. we are the exclusive provider of escorted tours to exciting destinations including: Sardinia, Piedmont, and Italy's Castle region."
"Nowadays travelers are seeking more and more experiential elements and instead of focusing only on rate, they are seeking to get the best value for their travel dollars – escorted tours provide exactly that…the best opportunities to authentically enjoy all the wonders of the world. Today's European escorted tours feature more time at leisure to explore on one's own; they visit not only the most famous places but also off-the beaten path towns and villages; and many include exclusive experiences like: cooking classes, private museum visits, vineyard tours; plus so much more. Plus, travelers can save a great deal of money and time with an escorted vacation package as opposed to booking air, hotel, and other vacation components separately," continued Miradoli.
To celebrate the exciting increase in bookings Central Holidays is launching a special escorted tour sale featuring savings of 10 percent off of some of its new escorted vacation packages introduced for 2014 including:

Central Holidays is additionally presenting savings of 10 percent off of all of its escorted tour packages in Spain, Turkey, Greece and France. For complete details on the company's escorted tour packages, visit CentralHolidays.com.
These promotional savings of 10 percent off are valid on new bookings starting March 15th and must be booked by May 30th for travel throughout 2014. To qualify for the discount, bookings must be deposited or paid in full if booked within 60 days of departure.
About Central Holidays:
Founded in 1972, Central Holidays offers superior travel programs, value, and service to enchanting destinations across the globe. Destinations include Italy, Spain, Portugal, France, Cyprus, Greece, Turkey, and Croatia. The company also offers dozens of Mediterranean and European river cruise itineraries, worldwide ski programs, religious pilgrimage travel, as well as people-to-people educational exchange travel to Cuba! The company's sister brand, STI by Central Holidays, presents novel travel opportunities throughout Central and South America, Africa, and the Middle East. Central Holidays and its family of travel companies remain at the forefront of the global tourism and travel industry, offering the most diverse range of travel programs that support brand promises of reliability, expertise, and flexibility. For more information, contact Central Holidays at 1-800-935-5000 or visit CentralHolidays.com.
###