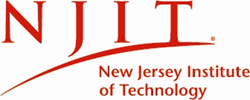 Newark, NJ (PRWEB) May 07, 2014
New Jersey Institute of Technology (NJIT) will confer honorary degrees upon three distinguished individuals at its 98th Commencement exercises on Tuesday, May 20, 2014 at 9 a.m. at the Prudential Center in Newark.
Clement Alexander Price, of Newark, Board of Governors Distinguished Service Professor of History, Rutgers University-Newark Campus, and Director of the Rutgers Institute on Ethnicity, Culture, and the Modern Experience, will deliver the commencement address and receive an honorary Doctor of Humane Letters. Dr. Price is the foremost authority on the black New Jersey past by virtue of his Freedom Not Far Distant: A Documentary History of Afro-Americans in New Jersey (1980), Many Voices, Many Opportunities: Cultural Pluralism and American Arts Policy (1994) and numerous other scholarly works. Dr. Price was agency lead for the National Endowment for the Humanities on President Obama's 2008 transition team. He has been reappointed by the President as vice chair of the Advisory Council on Historic Preservation and was recently appointed Newark City Historian and chairman of the 350th anniversary of Newark's founding in 1666.
AECOM Executive Chairman John M. Dionisio, of New York City, will receive an honorary Doctor of Science. Dionisio has held positions of increasing responsibility at AECOM, an $8-billion provider of technical and management-support services to a broad range of markets, since joining in 1971. His guidance as CEO helped triple its revenue, double its workforce, and expand its service offerings and geographic reach. In 2007, he oversaw the company's initial public offering on the New York Stock Exchange, one of the largest engineering industry IPOs of all time. As president and chief executive officer of the AECOM legacy operating company DMJM Harris, Dionisio advanced many notable projects. These include the Second Avenue Subway in New York City; the State Highway 130 toll-way in Texas; and the new World Trade Center PATH Terminal.
Robert S. Dow, of Trenton, will also receive an honorary Doctor of Science. After serving in the U.S. Army, Dow graduated from NJIT's Newark College of Engineering in 1969 with a bachelor's degree in civil engineering. He then earned a master's degree in structural engineering at New York University. He entered Columbia Business School in 1972, after competing on the U.S. Olympic Fencing Team in the Summer Games held in Germany. Having joined the investment-management firm Lord Abbett & Co. as a quantitative analyst in January of that year, he returned to Lord Abbett upon completing his MBA. In 1982, Dow became head of Lord Abbett's fixed-income division, which represented less than 10 percent of the firm's assets under management. He became a partner in 1986 and, when named chief investment officer in 1995, had grown fixed-income holdings to more than half of the firm's assets. Named a managing partner in 1996, Dow had helped to place Lord Abbett among the 30 largest investment-management concerns in the U.S. He retired from Lord Abbett in 2012. Dow's bond with NJIT includes the scholarships that he and his family have generously established.
For more information on NJIT's 98th Commencement, visit the Commencement website: http://commencement.njit.edu/.