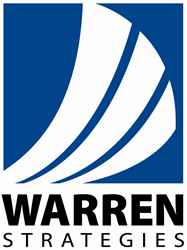 The seminar will focus on eight proven keys to increase business revenue.
Detroit, Michigan (PRWEB) April 23, 2014
CEOs, Presidents, and VPs of B2B companies with revenue of $5 million to $100 million are encouraged to attend the seminar put on by Warren Strategies and Premier Executive Forums on April 30. The content of the seminar will focus on eight proven keys to increase revenue.
Among the topics to be covered, the presenters will share insight on the true role of sales management, five major weaknesses of every sales team, guidelines for successful marketing, and why the value proposition is the most important aspect of marketing.
The speakers at the seminar will be Vince Kostelnik (Senior Marketing Advisor) and Rick Warren (Chairman) of Warren Strategies; along with John Lankford of Premier Executive Forums.
The seminar will take place on April 30, 2014 at the Skyline Club of the Southfield Town Center (2000 Town Center, Southfield, MI). Registration and a full breakfast will go from 7:30 am to 8:00 am. The Seminar will run from 8:00 am to 10:00 am. Individuals interested in registering for the event can visit http://www.DetroitCEOSummit.com.
Warren Strategies is a Michigan-based marketing consulting firm focused on lead generation activities for business-to-business clients. In business for 28 years, and with a staff of experienced advisors, this disciplined and innovative firm crafts unique marketing strategy plans for each client it works with. For more information on how Warren Strategies can help you reach more qualified prospects and change business as usual, call (248) 358-1818.