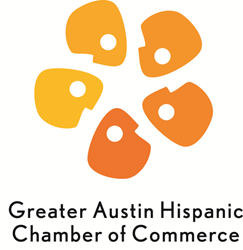 Although I am an eternal optimist, I am disappointed with the inability of our legislators to work together and pass a pro-business, pro-economy, pro-family, and pro-dignity comprehensive immigration reform package.
Austin, TX (PRWEB) July 14, 2014
The position of the Greater Austin Hispanic Chamber of Commerce (GAHCC) on immigration reform is clear: pass it now in a comprehensive fashion to benefit our Texas economy and our Texas workforce. Our America has a rich history of inclusion, cultural diversity, economic transformation, and resilience. All individuals—including immigrants—provide value in growing our economy, bolstering employment and adding vitality to the fabric of our community and great nation.
The GAHCC aligns with positioning from the United States Hispanic Chamber of Commerce (USHCC): "Our nation's immigrants want nothing more than to work hard, be law-obeying citizens, pay taxes and contribute to our economy. With the cumulative economic case for immigration reform now irrefutable, the USHCC calls for a renewed commitment to passing common-sense reform."
Across the nation, Hispanic-owned businesses are growing at a faster rate than non-Hispanic owned businesses. According to the United States Hispanic Chamber of Commerce, Hispanic-owned businesses grew at annual rate of 6.66% versus the rate of 3.14% (all U.S. firms) during the period 2007-2013. In Central Texas, Hispanic-owned businesses studied in the 2014 Central Texas Hispanic Business Landscape posted revenues of $4.8 billion in 2013. According to this study prepared by the Greater Austin Hispanic Chamber of Commerce and Zpryme, this is a 90% increase over 2007 revenues reported by Hispanic-owned businesses in Central Texas (2007 Census Survey of Business Owners*).
Unquestionably, there is a robust entrepreneurial spirit in our community. We should be fostering that spirit by embracing the potential economic contributions of immigrants, rather than having them continue to live in the shadows of our communities and our economy.
The choice: to delay, once again, comprehensive immigration reform or to act this year and break the gridlock and provide a solution to one of the most critical policy issues of our time. Building lives as Americans and building our American economy will be bolstered with a clear and reliable path to citizenship.
-The limited supply of H-1B visas and the material shortage of STEM-related professionals demonstrate why it is critical to enact comprehensive immigration reform. Uncertain immigration status is preventing valuable talent from contributing to our innovation and our economy.
-According to The Hill (April 24, 2014), tax revenues of all types generated by immigrants—both legal and unauthorized—exceed the cost of the services that they use.
-**Approximately 20 percent of small businesses are immigrant-owned, and they contribute nearly $776 billion to the U.S. economy.
-**Immigrants employ 1 out of 10 American workers.
-**Immigrants are more likely than natives to create their own jobs-making them job creators, not job takers.
Please help us break up the logjam that is comprehensive immigration reform. Do not let the current climate define your position as anti-immigrant. Rather, rise up as pro-business, pro-working families and pro-economy by passing comprehensive immigration reform. We stand ready to assist.
When asked if he was hopeful of the passing of immigration reform in the near future, GAHCC President and CEO Mark L. Madrid replied, "Although I am an eternal optimist, I am disappointed with the inability of our legislators to work together and pass a pro-business, pro-economy, pro-family, and pro-dignity comprehensive immigration reform package. This stalemate suppresses our economy and divides Americans. Let's move forward and pass comprehensive immigration reform. The time is now."

**The George W. Bush Institute (in partnership with the United States Hispanic Chamber of Commerce): Growth and Immigration: A Handbook of Vital Immigration and Economic Growth Statistics