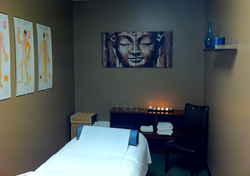 They helped with my pain, stress, and general New York anxiousness- all around - excellent practice with excellent people.-Jaki L.
Brooklyn, NY (PRWEB) June 25, 2014
Garden Acupuncture in Park Slope, Brooklyn is offering 45% off initial exam and acupuncture treatment for all new patients. For $75,new patients receive:
1. Health history intake
2. Complete Acupuncture treatment
3. Prescription for Herbal Formula
4. Nutritional counseling
Offer is good through Monday, July 7th.
To book your appointment online, click here..
Garden Acupuncture is a family-run, small business in the heart of Park Slope. They pride themselves on individualized, affordable treatments and are committed to offering the best holistic care to the local community. They also accept insurance.
790A Union St. (between 6/7th Ave)
GardenAcu.com
646.234.3643
Specializing in fertility medicine, weight loss and allergies using acupuncture, Chinese herbal therapy and nutritional counseling.