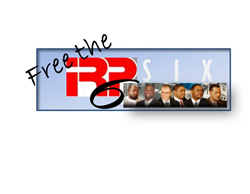 Despite considerable progress, some major 9/11 Commission recommendations remain unfulfilled, leaving the U.S. not as safe as we could or should be. - - Bipartisan Policy Center, 9/11 Tenth Anniversary Report Card
(PRWEB) August 26, 2014
Advocacy group, A Just Cause, digs into the question of America's safety as the 13th anniversary of 9/11 approaches and in the midst of escalating international terrorist activities. "One might ask why is an advocacy group that fights for the wrongfully convicted so interested in whether or not our nation is safe from terrorists," says Sam Thurman, A Just Cause. "The answer lies in the case of the IRP6, a group of IT executives that A Just Cause has been fighting for over the past couple of years," Thurman adds. "There were accusations of wrongdoing, but our insight into the case shows that IRP Solutions was a company that developed a viable software that our government needs," says Thurman.
Court records from the IRP6 case show that IRP Solutions Corporation developed the Case Investigative Life Cycle (CILC) software for federal, state, and local law enforcement. Court records further show that during the trial of the IRP executives, software forensics expert Don Vilfer of Califorensics analyzed the CILC software. According to the analysis conducted by Califorensics, "The software (CILC) contained many notable features, making it a functional product for the intended consumer," (Califorensics Analysis, Case 1:09-cr-00266-CMA Document 298-2, 10/8/10 USDC Colorado).
"CILC modules, standalone or integrated, are seamlessly adaptable and configurable to the investigative and intelligence workflows and processes of any agency, whether that is Immigration and Customs Enforcement (ICE), FBI, Secret Service, Border Patrol, U.S. Marshals or a multi-agency conglomerate like DHS or DOJ," says Gary Walker, IRP Solutions, CEO and Chief Technology Officer (IRP6). "Because of the diversity of operational processes and procedures of law enforcement one of our primary architectural requirements was to produce a system that could be easily adapted and extended. Process flows, business logic, and screens can be easily changed. In contrast to typical COTS software CILC is dynamic; conforming to the changing needs of law enforcement," adds Walker.
"We think that the federal government owes it to the American people to take a serious look at the CILC software solution and the men who developed it," exclaims Thurman. "It is well documented that there are failed attempts at developing a viable software solution that federal agencies can use in their efforts to track terrorist activities," adds Thurman. "The failed efforts that come to mind immediately are the Virtual Case File and Sentinel projects," says Thurman.
The DOJ Office of the Inspector General reported in a 2005 audit, "While Trilogy has greatly improved the FBI's information technology infrastructure, the critical VCF [Virtual Case File] application remains incomplete and will not result in the required modernization of the FBI's case management system in the foreseeable future. The FBI plans to pilot test a prototype VCF by early 2005, but this test and subsequent evaluation will only involve workflow processes in conjunction with the existing ACS system (Automatic Case System), rather than a fully functional case management system." (DOJ Office of the Inspector General, Audit Report No. 05-07, "Management of the Trilogy Information Technology Modernization Project").
"The software that we developed (CILC) addresses the shortcomings identified in the 2005 FBI Inspector General's audit," says David Banks, IRP Solutions Chief Operating Officer (IRP6). "The fact that the Bipartisan Policy Center says in the tenth anniversary report of the 9/11 Commission that we are no safer now than we were on Sept 10th 2001 is a reason to be concerned. And the fact that we are still having conversations about how we track terrorist is another cause for concern," adds Banks.
Banks added, "The acronym IRP stands for Investigative Resource Planning which is an information management methodology based on four pillars of investigative and intelligence operations used by all law enforcement agencies, that being Collection, Analysis, Distribution and Presentation. IRP Solutions' Case Investigative Life Cycle (CILC) is a software framework that implements the IRP methodology which accommodates any law enforcement agency's specific investigative and intelligence processes and procedures."
Regarding the Sentinel project, the U.S. Department of Justice Office of the Inspector General reported in a 2012 audit, "In its July 2012 report, the Department stated that the FBI had completed 15 of 17 key program event milestones. For the 15 tasks that the FBI stated it had completed, we found that the information the FBI provided adequately supported the status of 8 tasks and partially supported the status of 4 tasks. However, the FBI did not provide us with adequate and relevant evidence to verify the status of 3 tasks labeled 'complete.'" (US DOJ Office of the Inspector General, Audit Report No. 12-38, "Interim Report of the FBI's Implementation of the Sentinel Project", Sept 7, 2012).
"One thing we noticed about 9/11 from the NYPD, and more recently from Boston PD related to the Boston Marathon Bombing, was a failure by the FBI to promptly notify them that people in their local area were under investigation," says Banks. "Just having knowledge that someone is targeted, the local police department may be able to provide some additional information that may be relevant and help the controlling investigative agency thwart a possible attack. CILC has a rich notification capability that can be configured to automatically notify any state and local law enforcement partners based on a zip code, last name, etc,. when a person of interest or suspect is being targeted in a terrorism investigation," adds Banks.
"CILC takes into account all of the contributors in the investigative and intelligence information supply chain," says Walker. "It allows an agency to maintain autonomy and security of their investigation and data while allowing granular-level, compartmentalized access to other internal or external contributors, who may be participating in the investigation. This type of information sharing, collaboration and security capabilities are unprecedented," Walker adds. "The CILC Persons Management module is built for the mass collection and organization of intelligence information related to terror suspects as well as traditional suspects, including address, organization affiliation, phone, emails, aliases, siblings, digital photos, etc.," says Walker.
"The CILC on board Mapping and Link Analysis modules are part of the Presentation framework and they extract data from the Person Management database and other sources in CILC to create link analysis diagrams, location-based mapping and other charts, graphs and reports to support strategic and tactical decision-making," expounds Banks.
"In today's data rich environment there's more data available than there are qualified people to analyze it. CILC scours databases 24x7 looking for relevant information as defined by analysts. It then reports back to the analysts when relationships, activities or other pertinent information is discovered. Authorized personnel are alerted of activities involving parties of interest," Walker concludes.
"According to court testimony, IRP Solutions met with the Department of Homeland Security and provided a quote to deliver the Confidential Informant Module of their software to the government… a quote that exceeded $100 million (for the Consolidated Enforcement Environment Initiative). It's ironic how court records show that the FBI raided IRP Solutions two months after quotes were provided to DHS with a warrant that alleged IRP was 'purportedly' developing software," says Thurman. (D. Ct. No. 1:09-CR-00266-CMA).
"CILC offers over 40 features with other modules that include Confidential Informant Management, Operations Planning, Crime Scene Management, Tips management and more", says Walker. "I'm proud of our product and I will maintain that CILC is the most comprehensive software for investigative and intelligence operations ever created", concludes Walker.
"We, the IRP6, are very proud of CILC and grateful to team with Gary Walker to bring this revolutionary software solution to the fight against terrorism and help law enforcement increase their overall effectiveness at managing information associated with radical criminals seeking to do harm to citizens in our country and others around the world," says Banks.
The IRP6 case concerns a Colorado-based company (IRP Solutions Corporation) that developed the Case Investigative Life Cycle (CILC) criminal investigations software for federal, state, and local law enforcement. The IRP6 (Kendrick Barnes, Gary L Walker, Demetrius K. Harper, Clinton A Stewart, David A Zirpolo and David A Banks) were convicted in 2011 after being accused of mail and wire fraud. (D. Ct. No. 1:09-CR-00266-CMA). The IRP6 have been incarcerated for over two years (US District Court for the District of Colorado, Judge Christine M. Arguello, D. Ct. No. 1:09-CR-00266-CMA; Case Nos: NO. 11-1487, Case Nos. 11-1488, 11-1489, 11-1490, 11-1491 and 11-1492). Appellate Court panel includes Judge Bobby R. Baldock, Judge Harris L. Hartz, and Judge Jerome A. Holmes.
A Just Cause continues to work with Appellant Attorney Gwendolyn Solomon in reviewing available options in the IRP6 case. A Just Cause is still requesting that Attorney General Eric Holder and the Judiciary Committees review how this case was handled.
"As the country approaches another anniversary of the tragedy of 9/11, our country needs to be sure that we have done, and are doing everything possible to keep America safe. We are helping raise awareness about the IRP6, not only to prove their innocence, but to bring attention to the software that the men created. In my opinion, the viability of the CILC software outweighs any theory of a scam. It just doesn't add up," says Thurman.
For more information about the story of the IRP6 or for copies of the legal filings go to http://www.freetheirp6.org. Related press releases: http://www.a-justcause.com/#!press-releases/c21pq