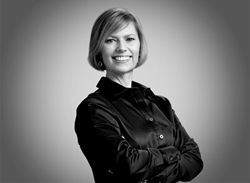 "It's a huge honor to be asked to serve in the role of Chairperson of the Global Awards. This is the most prestigious of award shows, with the highest standards for healthcare communications. I am committed to keeping it that way."
New York, NY (PRWEB) June 09, 2014
The Global Awards World's Best Healthcare & Wellness Advertising™ appointed Robin Shapiro as Chairperson of the Global Awards Advisory Board and Executive Jury. Robin is EVP, Chief Creative Officer for CAHG, and serves as the U.S. Healthcare Professional (HCP) Hub Leader for the TBWA\WorldHealth global network. As Chairperson-elect, Robin will guide the board and jury and, under her leadership, ensure that the competition addresses the needs of the worldwide healthcare communication industry.
Robin Shapiro will succeed outgoing Global Advisory Board Chairman, Tom Domanico, Draftfcb Healthcare Chairman Emeritus. During his five-year term as Global Awards Chairman, Mr. Domanico launched multiple initiatives which generated prominence for the competition and expanded the international reach of The Global Awards.
"Although Tom's leadership and dedication will be missed by all of us in the Global Awards organization, I couldn't be happier that he's passed the baton to Robin Shapiro, a person full of vigor and great ideas who I know will bring the competition to new heights. We look forward to working with her to continue our great tradition of honoring the World's Best Healthcare & Wellness Advertising," said Michael Demetriades, Executive Director, The Global Awards.
Ms. Shapiro brings a wealth of experience to her new position, and her reputation as a respected thought leader in the industry will engage the healthcare and wellness advertising community. As Global Awards Chairperson she will head the Advisory Board and Executive Jury, and guide The Global Awards' judging process while ensuring that the competition addresses the needs of the healthcare communications industry.
Robin Shapiro commented, "It's a huge honor to be asked to serve in the role of Chairperson of the Global Awards. This is the most prestigious of award shows, with the highest standards for healthcare communications. I am committed to keeping it that way."
"I'm filled with anticipation about what's next in healthcare, particularly the next generation of creative talent. Our industry needs to do a better job of recruiting top creative talent. Given the incredible innovation and creativity that is now happening in healthcare communication, it should be a destination. In September, we will open the Young Globals--a whole new competition aimed at celebrating the work of emerging talent from the top portfolio schools and agencies."
Ms. Shapiro oversees creative efforts at CAHG and is responsible for building and upholding the agency's creative reputation. Under her leadership, the agency has created many globally recognized creative campaigns--campaigns that have helped catapult brands to market dominance and accrued multiple prestigious industry awards along the way. Ms.Shapiro also serves as U.S. HCP Hub Leader for TBWA\WorldHealth, a leading global healthcare network within TBWA Worldwide and Omnicom Group.
The Global Awards® are now open for entries. Entries submitted before June 30, 2014: SAVE 10% using the code GPR2014. Deadline for entries is July 31, 2014. For more information or to enter visit the Global Awards website at http://www.theglobalawards.com or contact the Global Awards organization directly at info(at)theglobalawards(dot)com
All press inquiries are welcome and should be directed to Gayle Mandel: gmandel(at)internationalawardsgroup(dot)com. Phone 212 643 4800.
About the Global Awards World's Best Healthcare & Wellness Advertising™
Now in their 20th year, The Global Awards are dedicated to excellence in healthcare and wellness communications on an international basis. The Global Awards receives entries from healthcare corporations, hospitals, advertising agencies, productions companies, and design studios that produce communication for medial, pharmaceutical, healthcare & wellness related products and services.
About New York Festivals
New York Festivals organizes advertising and programming competitions for the following brands:
AME Awards World's Best Advertising & Marketing Effectiveness™
The Global Awards World's Best Healthcare & Wellness Advertising™
Midas Awards World's Best Financial Advertising™
New York Festivals World's Best Advertising™
New York Festivals World's Best Radio Programs™
New York Festivals World's Best TV & Films™
Entries to each of the competitions are judged around the world by panels of peers in their respective industries. For more information, go to http://www.newyorkfestivals.com