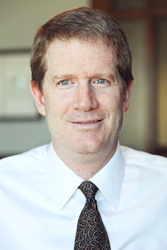 Our first priority is to protect the long-term interest of our clients by limiting our assets at a level where we can remain nimble to fully implement our small/micro cap investment strategy.
Salt Lake City, UT (PRWEB) September 05, 2014
Grandeur Peak Global Advisors announced today that it will Hard Close the Grandeur Peak Global Reach Fund (GPROX/GPRIX) on September 30th. The firm's other three existing Funds, the Grandeur Peak Global Opportunities Fund, the Grandeur Peak International Opportunities Fund, and the Emerging Markets Opportunities Fund are already hard closed.
The hard closure of the Global Reach Fund means purchases will no longer be accepted into this Fund from either new or existing shareholders after September 30th, unless the purchase is part of one of the listed exceptions (without regard to share class):
Institutional Shareholders:

401k plans with an existing position
Automatic rebalancing of an existing position (as long as purchase amounts are de minimis, as determined by Grandeur Peak)
Retail Shareholders (Direct Shareholders Only):

Retirement Accounts
Education Savings Accounts
Minor Accounts (UTMA/UGMA)
Pre-established Automatic Investment Plans
All Shareholders: Automatic reinvestment of the Fund distribution
Eric Huefner, President, announced the closures saying: "With assets across the firm continuing to grow due to both portfolio appreciation and cash inflows we have reached the asset level we had set for capping our current Funds. We are so grateful to the clients who have joined us in our first three years. We began the firm hoping that we would not need to use hard closures because we know they can cause asset allocation challenges for our shareholders, but our first priority is to protect the long-term interest of our clients by limiting our assets at a level where we can remain nimble to fully implement our small/micro cap investment strategy. We ultimately believe limiting assets is a critical element in being a premier global small and micro cap investment firm."
The Global Reach Fund has surpassed $200M in AUM, and the firm in total now manages a little over $2.4B.
About Grandeur Peak Global Advisors:
Grandeur Peak Global Advisors is comprised of a highly seasoned and collaborative research team taking a bottom-up approach to investing using disciplined global screening, rigorous company due diligence, and close attention to valuation to find what we believe to be the best investment opportunities around the world. Our bias is towards small and micro cap companies because we believe we can find faster growth among these firms, and often at better valuations due to the lack of analyst coverage. Grandeur Peak Global Advisors, LLC is an employee-owned investment adviser headquartered in Salt Lake City, Utah and registered with the Securities and Exchange Commission under the Investment Advisers Act of 1940.
###
The objective of all Grandeur Peak Funds is long-term growth of capital.
RISKS:
Mutual fund investing involves risks and loss of principal is possible. Diversification does not eliminate the risk of experiencing investment loss. Investing in small and micro cap funds will be more volatile and loss of principal could be greater than investing in large cap or more diversified funds.
Investing in foreign securities entails special risks, such as currency fluctuations and political uncertainties, which are described in more detail in the prospectus. Investments in emerging markets are subject to the same risks as other foreign securities and may be subject to greater risks than investments in foreign countries with more established economies and securities markets.
An investor should consider investment objectives, risks, charges, and expenses carefully before investing. To obtain a prospectus, containing this and other information, visit http://www.grandeurpeakglobal.com or call 1-855-377-PEAK (7325). Please read it carefully before investing.
Grandeur Peak Funds are distributed by ALPS Distributors, Inc ("ADI"). Eric Huefner is a registered representative of ADI.
GPG000335 9/30/2015