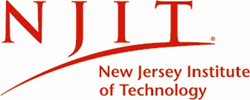 Newark, NJ (PRWEB) November 04, 2014
WHAT: More than 100 undergraduate students will participate in HackNJIT, a 24-hour hackathon hosted by the College of Computing Sciences at New Jersey Institute of Technology (NJIT) and the Association for Computing Machinery. Participants can use any open source frameworks (such as Angular or Bootstrap), as well as any third-party APIs (such as Twitter's API). The top three winners will be awarded cash prizes: $1,500.00 for first place; $1,000 for second place; and $500 for third place. For more information, please visit HackNJIT.org.
WHO: Undergraduate students representing NJIT and other colleges and universities will participate.
WHEN: Kick-off is on Saturday, Nov. 8 at 1 p.m., with an official start at 2:30 p.m, ending 24 hours later on Sunday, Nov. 9. The awards presentation and closing ceremony will take place beginning at 4 p.m.
WHERE: The Campus Center Ballroom on the NJIT campus, Summit Street, Newark
SPONSORS: Sponsors of HackNJIT include: AT&T, Yashi, Major League Hacking, ADDTEQ, Audible, eMazzanti Technologies, FDM, Genband, Hearst Corporation, Merck, North Jersey Federal, and Tata Consultancy Services.
About NJIT
One of the nation's leading public technological universities, New Jersey Institute of Technology (NJIT) is a top-tier research university that prepares students to become leaders in the technology-dependent economy of the 21st century. NJIT's multidisciplinary curriculum and computing-intensive approach to education provide technological proficiency, business acumen and leadership skills. With an enrollment of more than 10,000 graduate and undergraduate students, NJIT offers small-campus intimacy with the resources of a major public research university. NJIT is a global leader in such fields as solar research, nanotechnology, resilient design, tissue engineering and cyber-security, in addition to others. NJIT ranks fifth among U.S. polytechnic universities in research expenditures, topping $110 million, and is among the top 1 percent of public colleges and universities in return on educational investment, according to Payscale.com.