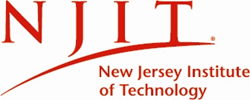 Newark, NJ (PRWEB) April 25, 2014
Holly Stern, Esq., of West Orange, General Counsel at New Jersey Institute of Technology (NJIT), has been named a finalist in the 2014 NJBIZ General Counsel of the Year award program in the category of nonprofit or governmental organizations. Now in its third year, the program recognizes New Jersey's standout General Counsels, Chief Legal Officers and corporate compliance professionals for the critical role they play in making their companies successful.
Finalists will be recognized and the winner in each category will be announced during a breakfast awards ceremony on June 6, 2014 at the Palace at Somerset Park.
Stern, who was named General Counsel in 2004, began her career in NJIT's office of the general counsel in 1993 and subsequently rose to positions of increasing responsibility. Prior to joining NJIT, she engaged in both private sector and public sector work, and served as the First assistant attorney for Wayne Township. Earlier, Stern served a judicial clerkship.
Stern received her bachelor's degree from Stanford University and a dual J.D. and Master of Public Administration from the University of California Law Center, Los Angeles. From 1993 to 1996, she was a member of the Montville Township Board of Education and was vice president of the board from 1995 to1996, and currently serves on the Board of the Barat Foundation, a non-profit educational corporation.
About NJIT
NJIT, New Jersey's science and technology university, enrolls approximately 10,000 students pursuing bachelor's, master's and doctoral degrees in 127 programs. The university consists of six colleges: Newark College of Engineering, College of Architecture and Design, College of Science and Liberal Arts, School of Management, College of Computing Sciences and Albert Dorman Honors College. U.S. News & World Report's 2014 Annual Guide to America's Best Colleges ranked NJIT in the top tier of national research universities. NJIT is internationally recognized for being at the edge in knowledge in architecture, applied mathematics, wireless communications and networking, solar physics, advanced engineered particulate materials, nanotechnology, neural engineering and e-learning. Many courses and certificate programs, as well as graduate degrees, are available online through the Division of Continuing Professional Education.